How to Grow a Culinary Garden is especially useful for anyone who enjoys cooking or preparing meals.
I really like the convenience of having a garden that is dedicated to kitchen use.

How to Grow a Culinary Garden

This is a simple guide for starting a garden that is dedication to your kitchen use.
While other gardens may be for visual pleasure, this garden is for actual use.

Did you see my article on How to Grow a Pizza Garden?

That pizza garden is a great idea for a culinary garden.
It you like to make or top your own pizza, you should visit that article.
Did you know that can make your culinary garden even easier to start by using a prepackaged kit. You can find all kinds of chefs or culinary garden ideas here.
You may be wondering what is a culinary garden.

A culinary garden is sometimes called a kitchen or chefs garden.
While a culinary garden may be planted in the ground, it can also be a container garden.

The goal of most culinary gardens is to grow items that you commonly use when cooking.

For this reason, culinary gardens are commonly located near a kitchen or even in a kitchen.
If you have a good window in your kitchen, having a year-round garden can really have some benefits!
People often ask what can you grow in a culinary or kitchen garden.
The most common thing to grow in a culinary or kitchen garden are herbs.
Herbs that you use on a regular basis especially.

Obviously, there is some convenience to having a kitchen garden.

If you are someone who prefer fresh herbs rather than dried herbs from a bottle, you probably know what I mean.
However, having an indoor kitchen garden can also have other benefits to a home such as adding some fragrance and color to a room.

Tips for growing a kitchen garden.

It is best to start small when it comes to a kitchen garden.
A culinary garden does not have to be big as it really needs to be useful.

What to keep in mind when developing a kitchen garden.

Deciding on a location for a culinary garden whether inside or outside.
What you will grow your garden in. This includes a regular in the ground garden bed, raised garden bed, or planter(s).
Choosing plants to grow in a chefs garden.
Harvesting and using what is grown in a culinary garden.
Deciding on a location for a culinary garden.

Certainly, folks living in small spaces such as in an apartment, may not have the same options as someone living in a house with a large house.
Also, someone with little natural light in the kitchen can also be limited when it comes to locations.

Here are some options for growing a kitchen garden.

Outdoors- great for folks with a large yard or deck or who are ambitious about their garden. However, on the downside, if you live in a location that gets all seasons, your growing season may be limited and need more attention as a result.
Inside- This option really works best for someone with limited space or who has great natural kitchen lighting. While you may not get large crops, you will however, be more likely to get year round continuous cuts.
Both inside and outside. I have several planters with individual herb plants growing. When it gets cold out, I simply bring the planters indoors for year-round use.
Be sure to follow us on Facebook, Pinterest, and Instagram.
Subscribe to our Weekly Newsletter.
↓(Keep Scrolling to Continue Reading)↓
You may also be interested in these ideas.
What you will grow your garden in Garden bed, raised garden, or planters.

The amount of space that you have may stand to be the deciding factor in selecting what to grow your garden in. However, what you should know is that what you plant your plants in can determine the location, planting needs, and amount of work that you will need to dedicate to the garden.

The easiest method of growing a culinary inspired garden is to use a single pot.

Single plant in a container means that you do not need a lot of space. You should however use container or potting plant soil and water and fertilize according to the directions for the plant.
A larger container or raised garden will have drainage concerns as well as soil needs. Sometimes you can use a mix of soils depending on the size of the container and the plant.
Planting your garden in your ground means that you have more choices when it comes to what to grow and how much to grow. You will have drainage needs, which can usually be solved with mulch, and fertilizing need. This garden should be located somewhere that gets at least six hours of sunshine a day and may need a small fence depending on the animals in the area (for me, dogs and rabbits) .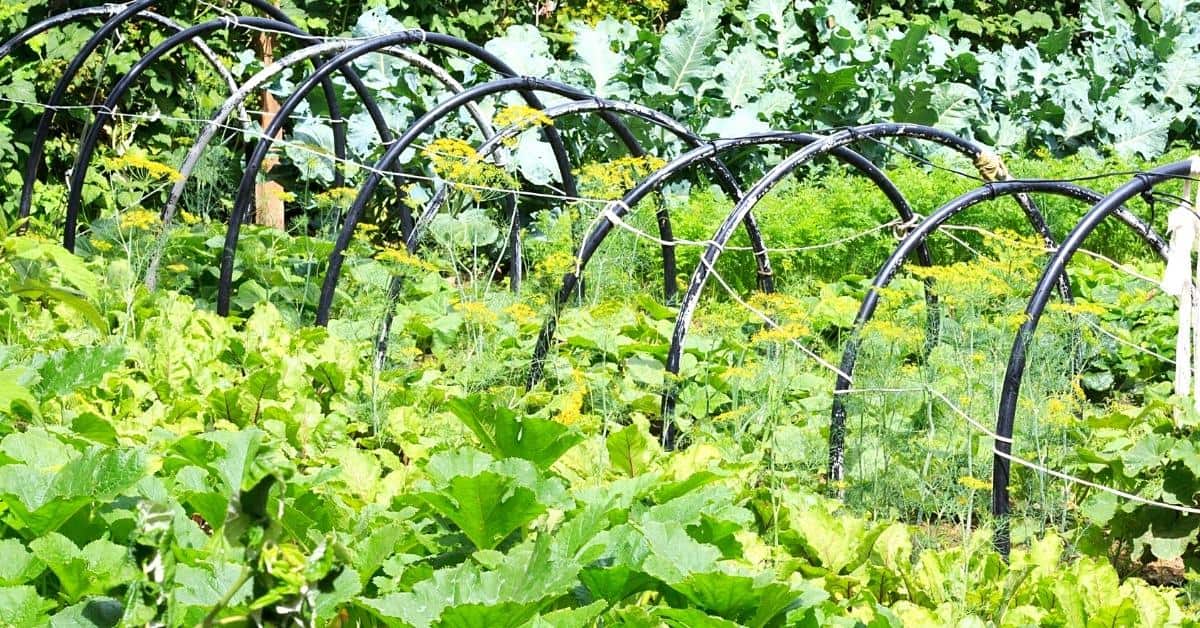 Choosing plants to grow in a chefs garden.
Most folks plant herbs in a kitchen or culinary garden.
However, if you are going to use it, why not add other plants such as tomatoes or peppers?

Herb gardens work best with the indoor or smaller gardens.

I have not tried growing tomatoes indoors but, I do know someone who has a mini-pepper plant that he brings indoors during the winter months.
However, when it comes to deciding what you will plant in your garden, it may be best to start small and with the plants that you know that you will get some use from.

When selecting plants for a culinary garden, take these tips into consideration.

What herbs or plants are you most likely to use and on a more regular basis.
Also, how much work do you want to put into maintaining your garden.
Here are a few herbs that are great for beginners:
Bay- This plant does not need a lot of sun and likes cool places.
Chives- This is an easy to grow plant that also gives us pretty flowers that are pollinator friendly.
Parsley- Parsley is easy to grow and is especially nice for folks who like Italian inspired dishes.
Thyme- Thyme is a fragrant herb that needs a lot of light and not much water to grow. This is a perfect window plant. I have thyme in a container that I bring indoors during the winter months.
Lavender- This plant is best for outdoor planting as it can grow to be three feet tall. However, when dried out, lavender can make a colorful and nice smelling addition to most any space.
Mint- this is another plant that does best when grown outdoors. Also, mint can take over a yard so you may need to thin it out as needed.
Harvesting and using what is grown in a culinary garden.

Common uses for popular herbs.
How to Grow a Culinary Garden, a simple guide for starting a small chefs style garden with herbs and food to use in your kitchen.

..