20 Ways to Save Money on a Family Vacation can be helpful especially for anyone.
Because, just because things may seem expensive does not mean you cannot have a vacation.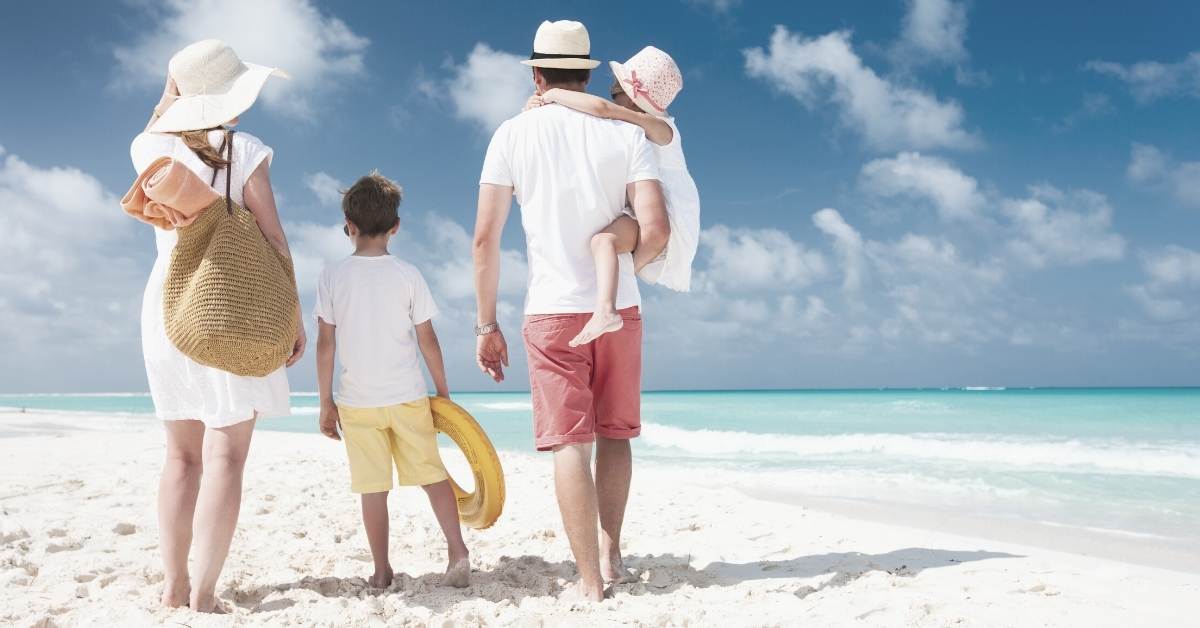 20 Ways to Save Money on a Family Vacation
This is a listing of helpful cost counting tips for family travel.
I like that most of these tips are easy to do and just as fun as spending the big bucks for.
Did you see my 25 Great Ideas for a Family Staycation?
Maybe a staycation is a vacation idea for you. Saving money while taking a staycation is one way to set money aside for a future travel vacation.
Are you looking for travel information on a specific location? You may find the travel information that you are looking for here.
This article is especially for anyone asking how can I save money on vacation.
Yes, vacations can cost money especially when you think know how much everything is supposed to cost. Traveling sometimes means fees and costs that may be unexpected (think hotel or food taxes for example!).
Saving money where you can also means having the funds that you need for what is important.
If you cut corners with food for example, you can put that money towards tickets to an amusement park. Or, you could just make your trip more affordable if that is your goal.
How much should you save up for your vacation?
Let me first say that if you are not saving for a vacation you probably should be. That is, you should have a jar for loose change, a separate bank account, or even a stash of prepaid gift cards that can be used towards a trip.
The amount of money that you need to take your trip really depends on how much you want to spend.
You should start by making a budget. That budget should include the expected costs for everything that has to do with your trip and how much money you are willing to spend on doing those things.
Tips for planning a vacation on a budget.
If you have not booked yet, be flexible as for travel dates and locations. For example, instead of visiting a large city or amusement park, go for a smaller one that may also have coupons or deals available. Or, travel during an off time.
Here are some ways that you can plan and save for your trip.
Before booking anything- set up price alerts with booking agencies or search engines.
Do an inventory of the travel awards you may have from a credit card, frequent flyer account, hotels, or similar service.
Make a whole trip budget and then divide that up by days, events, or activities.
When researching online, use incognito mode on your search engine.
How to save money on food while on vacation.
I like to bring nonperishable food with me when I travel along with a bottle for water. This is especially handy and money saving when I fly.
Here are some more ways to save money on food.
1. Eat two meals a day rather than three.
2. Look for deals such as kids eat free promotions.
3. Eat out once a day and hit the grocery store for other meals.
Also, eat out for lunch and save the leftovers for dinner as lunch meals are usually less expensive.
4. Plan a family picnic where you bring grocery store food to a park to eat.
Be sure to follow us on Facebook, Pinterest, and Instagram.
Subscribe to our Weekly Newsletter.
↓(Keep Scrolling to Continue Reading)↓
You may also be interested in these ideas.
Save money on vacation travel
I am always amazed at how prices can vary between how and when I travel. While you may not have much control over gas prices when traveling by car, you may have control over other methods of travel.
5. Airfare and accommodations are usually less expensive during off travel times.
Take your vacation during May, October, or November (earlier in the month).
6. Stay closer to home rather than travelling across country. This is one way to cut the costs of travel.
7. Travel mid-week rather than on the weekend. Wednesdays are usually the cheapest days to fly.
8. If you are traveling during a holiday, traveling on that specific date is usually cheaper and easier.
Save money on where you stay such as at Hotels.
Staying in a home rental can certainly save money when you are traveling with a family or group of people. However, if it is just you, you may be better off getting a hotel or similar room.
Here are some ways to save money on where you stay.
9. When booking, ask what additional fees you can expect to see on your bill. Budget this into your stay.
10. Look for hotels with free breakfast, continental at a minimum.
11. Consider camping rather than staying at a hotel.
12. Book a hotel or location that has some kind of a kitchen or refrigerator and microwave in the room.
Save money when you reach your vacation destination.
13. Look for cheap or inexpensive places to visit such as parks, beaches, monuments, or libraries.
14.See which museums have free days.
15. Check the local chamber of commerce, visitors bureau, and park district for local events that may be going on during your visit.
16. Hit the local big box stores or flea markets for deals on souvenirs and tee shirts.
17. Sightseeing or getting around in a town may be easier and less expensive when you use public transportation. You may even be able to get a unlimited travel deal for the time that you are there.
18. Rent a bike to get around and see the town.
19. Walk whenever possible.
20. Do unusual sightseeing such as visiting gardens, boat watching, or hiking.
20 Ways to Save Money on a Family Vacation, a simple guide for easy ways to save money when planning a family vacation.