25 Vegan Chocolate Chip Cookie Recipes that are among the best you will probably ever try.
I like that this listing also includes some vegan cookie recipes that are also gluten free, sugar free, and even paleo!
25 Vegan Chocolate Chip Cookie Recipes
All of these cookies recipes in this listing are vegan approved.
That means they are made without adding eggs, butter, or any other dairy related ingredients.
Did you see my listing for 20 Totally Decadent Berry Recipes?
That recipe listing also includes some tasty vegan ideas. Both that listing for vegan cookie recipes and that listing for recipes that include berries are perfect ideas for a meal or dessert that you may be planning!
You probably already know that many chocolate chips do indeed contain dairy in them. You can find non dairy, or vegan, chocolate chips here.
People often ask what makes a cookie recipe vegan.
Technically, vegan means that there are absolutely no animal biproducts in the the recipe. This includes eggs, milk, butter, and sometimes even chocolate chips or sweetener.
These chocolate chip cookies do not include any of those ingredients that I just mentioned.
Eggs and butter are usually essential to a cookie recipe. However, vegan recipes use alternatives to these ingredients.
You may be wondering do vegan cookies taste different.
This is a good question to ask as non-vegans may be cautious about vegan recipes. Some people get very nervous about trying something new and different after all.
However, what you should know is that vegan chocolate chip cookies taste good.
Sometimes, vegan chocolate chip cookies taste better than their non-vegan counterparts.
But, of course, everyone has their own opinion when it comes to cookies.
Here are some tips for vegan cookie baking.
My biggest tip is to double check every ingredient to make sure that it is most importantly, 100% vegan. In addition to that, make sure that the ingredients also fit your other dietary needs.
More helpful tips for you.
Vegan fat alternatives, that is alternatives to butter, can melt differently than butter due to melting points. However, on the other hand for most cookie recipes, refined coconut oil works well.
Maple syrup is a popular choice as a sugar alternative. Keep in mind however, that maple syrup is not always a 1:1 substitute. As a result, you may need to make adjustments.
Lastly, because vegan baking involves ingredient substitutions, your results may not be exactly like the regular non-vegan version. However, you can make adjustments as needed and try again.
Vegan Chocolate Cookies, a tasty cookie recipe idea made with almond flour. Gluten free, sugar free, low carb, and keto diet friendly.
Mediterranean Diet Vegan Chocolate Cookies, delicious low fat cookie recipe that is both vegan and friendly to the Mediterranean diet.
Soft and chewy vegan tahini chocolate chip cookies recipe. However, these delicious vegan cookies are easy to make. Made in one bowl and ready in just 30 minutes! Made using real tahini, thus, they are naturally egg free and have no butter.
If you like gooey, warm, chocolatey desserts, you are going to absolutely love this vegan skillet chocolate chip cookie recipe. It's really fun to make and even more fun to enjoy with family and friends.
Moist, buttery, and studded with rich dark chocolate chips, these vegan chocolate chip cookies are the perfect way to satisfy your sweet tooth. You would never guess they were made without eggs or dairy.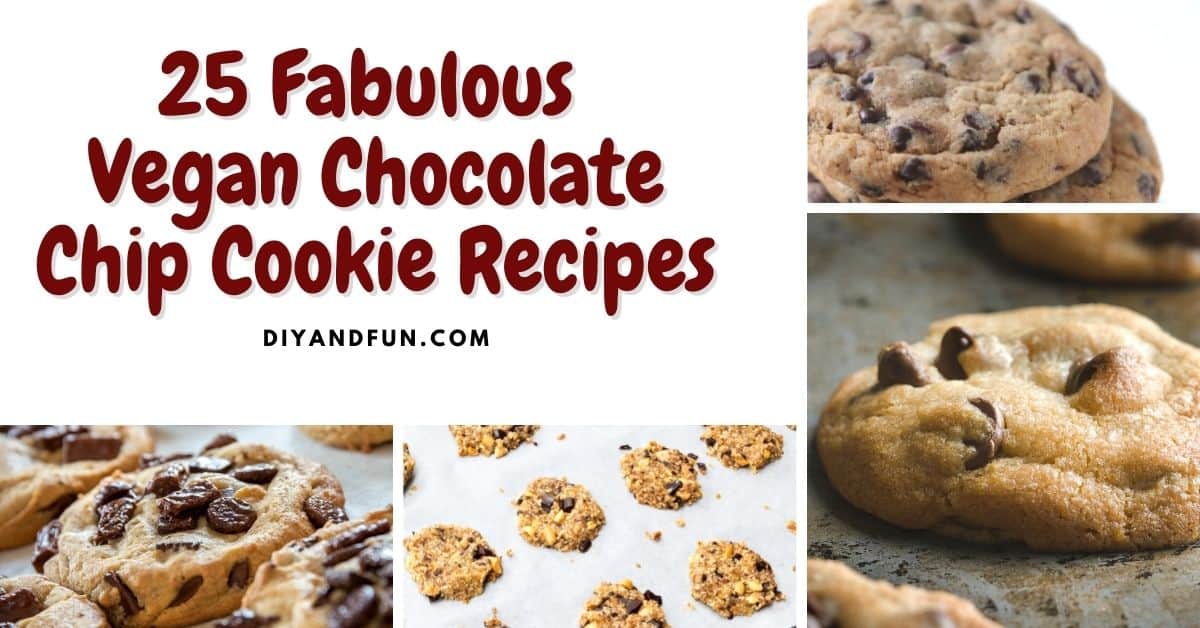 Be sure to follow us on Facebook, Pinterest, and Instagram.
Subscribe to our Weekly Newsletter.
↓(Keep Scrolling to Continue Reading)↓
You may also be interested in these ideas.
These vegan chocolate chip cookies are sure to make you famous... maybe! However, at the very least they are delicious and everyone you make them for will be very happy!
Vegan Soft Chocolate Chip Cookies that require no refrigeration. These cookies are so soft and chewy (even after a few days, if they last that long!). They are super easy to make and, taking less than 20 minutes .
These double chocolate chip peppermint cookies are soft, and chewy! Packed with cocoa powder, chocolate chips, and peppermint extract. However, these mint-chocolate cookies truly embody the festive flavor and require just 15 minutes of hands-on prep! Also, they're dairy-free, egg-free, and vegan!
Decadent, soft, and chewy. These Vegan Double Chocolate Chip Cookies are simply the easiest cookie to make and perfect for chocolate lovers. Make them for vegans or non-vegans--everyone seems to gobble them up!
White Bean Chocolate Chip Cookies This is a tasty and easy vegan recipe for flourless chocolate chip cookies made without adding sugar.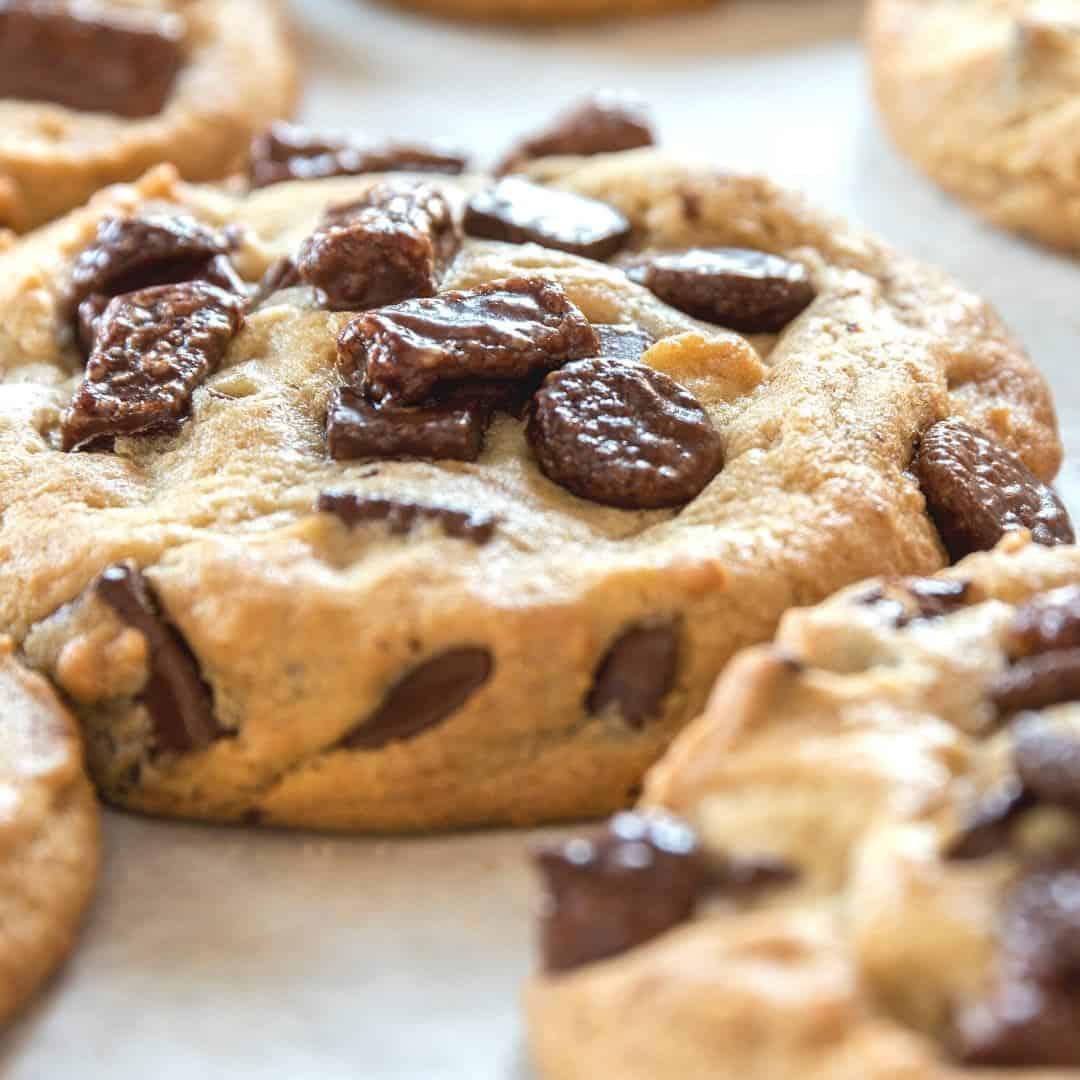 Ingredients
25 Vegan Chocolate Chip Cookie Recipes, included some of the best recipes such as gluten free, paleo, keto, and no added sugar.