Back to school time of the year means that many of us want to know 25 Ways to Make School Lunch Fun.
Because, you can never have enough ideas when it comes to back to school!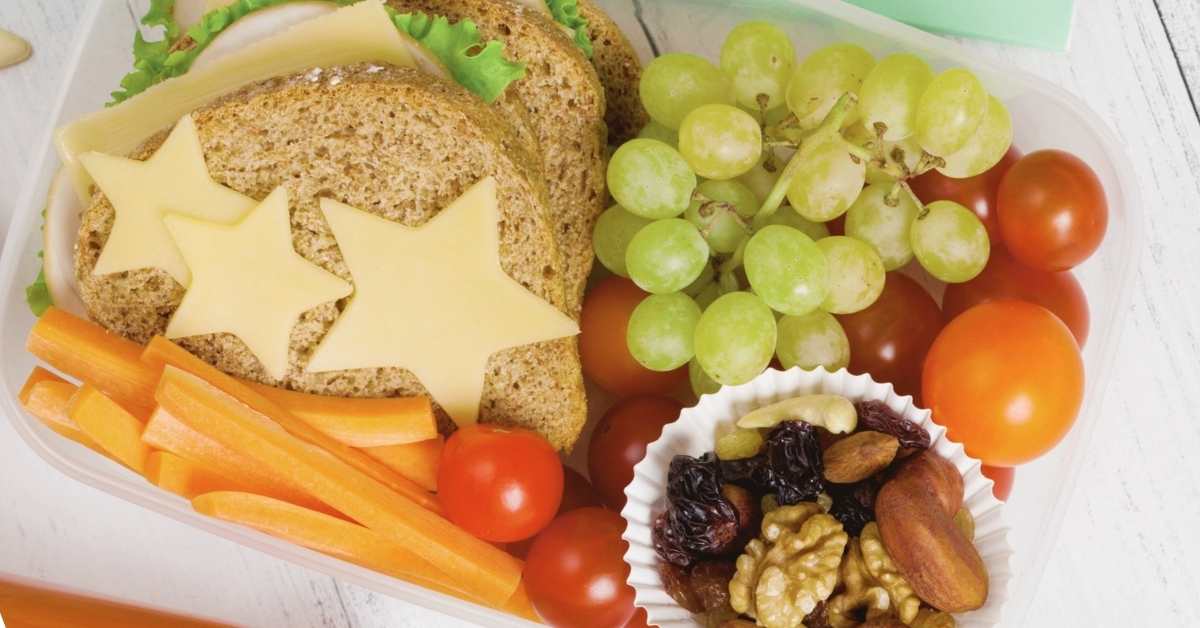 25 Ways to Make School Lunch Fun
We all know that lunch can easily become boring.
This is especially true when you have children who are in school.
Making school lunch fun can be important if you are wanting children to eat their food.
This is especially true when it comes to the food that we pack for them in their lunch box.
That lunch box will most likely contain healthy choices that we want to make sure that our kids will eat.
Did you try my recipe for how to make edible play dough?
Kids seem to love playing with homemade play dough that they can also lick off their fingers when needed!
Kids lunch ideas start with finding the perfect box to hold the food in.
Choosing the right lunch box can make or break the success of making sure that the food inside of that box gets eaten.
Allow your child to help you choose the lunch box as this will help get them involved in the process.
Generally speaking, the younger the child, the more successful a lunch box with compartments will be.
Choose a lunch box that can easily fit inside of a backpack or can be easily attached to the backpack to make it easier to carry.
When selecting a lunch box, select one that is easy to to clean. This means both the inside and the outside of the lunch box itself.
Putting a name on the lunchbox using a permeant marker or similar item, will help to make sure that lunchbox comes home. Also, there could be someone else with the same lunchbox.
Sometimes kids lunch ideas can mean allowing them to help in the planning.
Here is how to get children involved in the planning of school lunches.
Discuss with your child what needs to go in the lunch box.
Lunch should consist of certain food groups such as fruits and vegetables. Allow your child to make a list of the fruits and vegetables that they would eat when packed in a lunch box.
It is okay to pack a dessert or treat in the lunch box. Allowing the child to have a say of what this could be is one way to negotiate the healthier items.
Help you child make a list of their favorite sandwiches, yogurt, and other food ideas that they would gladly eat when packed in their lunchbox.
It is okay to allow your child to a school prepared lunch when needed. This can be a reward or alternative when needed.
What to pack in a lunch box for kids.
We all want to make sure that our kids eat filling and healthy meal that we have packed for them.
Pack your main 'dish' that is protein-based. This can be a sandwich or yogurt for example.
Have some kind of a fruit and/or vegetable that is easy to eat.
Beverages can include a water bottle if allowed by the school. Juice boxes are also popular.
Remember to pack napkins or individually wrapped wipes for an easy clean up.
Add something fun like a note or a joke written on paper to make your child smile.
Be sure to follow us on Facebook, Pinterest, and Instagram.
Subscribe to our Weekly Newsletter.
↓(Keep Scrolling to Continue Reading)↓
What is a good lunch to pack for school?
Here are some creative ideas for you.
Use cookie cutter to cut sandwiches into fun shapes.
Or, use a blunt ended stick or a popsicle stick to thread foods to make them more fun to eat. This works great with fruit and cheese for example.
Small kids like food packed in compartments such as bento box style. Each compartment can hold something yummy to eat.
Stickers for kids can make a lunch box or plastic wrap more fun. You can allow your child to decorate the lunch box with the stickers or you can place the stickers on the wrapped food for example.
Make your own kinds of lunchable-style food using crackers, cheese, fruit etc. Divided food containers are great for this.
Fun napkins for kids make for an interesting lunch. This is a great way to use up old party napkins or holiday napkins.
There are fun zip top baggies available for kids. You can use easy to open Disney style bags or recyclable paper baggies that kids like.
Think environmental by using reusable lunch baggies to pack food in. These bags are usually easy for kids to open while they keep food fresh.
Pack a theme lunch. I like the idea of a picnic or favorite food genre such as Mexican or Italian food.
Breakfast for lunch is very popular with kids. Bagels make for tasty sandwiches as do waffles and pancakes.
You may also be interested in these ideas while you are here.
How to make a fun sandwich for school lunch.
Using a cookie cutter is a great idea when it comes to making a basic sandwich even better.
Decorating the sandwich with simple items makes it even better!
How to make a Spider Sandwich.
Make a basic sandwich such as peanut butter and jelly.
Use a large round cookie cutter to cut the sandwich into a circle.
Use pretzel sticks to make the legs of the spider.
Attach edible eyes using dabs of peanut butter or honey to the sandwich (kids can do this!).
Then use a small candy, chocolate chip, or slice of a carrot to make the nose.
Serve and enjoy!!
25 Ways to Make School Lunch Fun, the best and most creative ways to make lunch more fun for kids going to school.