How to Grow Amazing Roses that you can be proud of.
This is an easy to follow guide for growing beautiful roses without a lot of effort."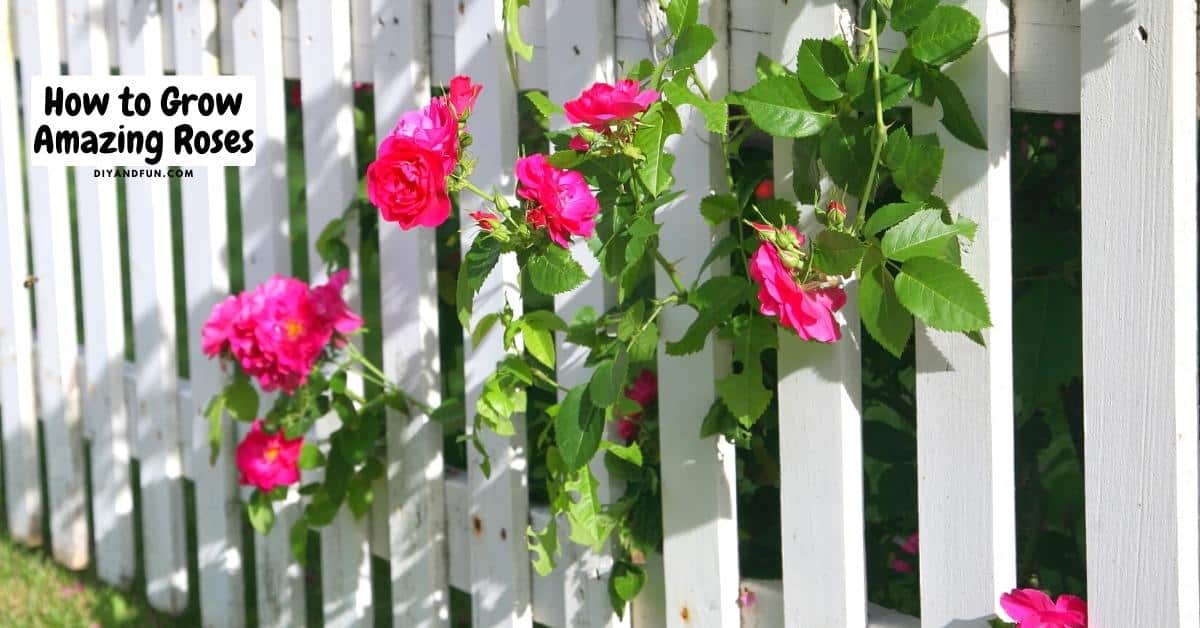 How to Grow Amazing Roses
Roses are a beautiful flower that can really make a garden sparkle.
However, for some folks, growing roses can also be a challenge.
Did you see my article How to Build a Rock Garden?
Your roses might look good when planted beside a rock garden.
Both roses and a rock garden are impressive ideas for about any garden!
Using special rose food may be of help for your roses. You can find a variety of ideas for rose food here.
People ask what is the best way to grow roses.
For some folks, there is no big secret behind growing roses.
However, for the rest of us, growing roses often entails both effort and luck.
Growing roses is indeed one thing.
But, growing healthy and beautiful roses is another thing.
The good news is that roses can grow into a beautiful addition to any garden.
You may be wondering what is the best way to grow roses.
Certainly, the best way to grow roses is something that can differ for most of us.
This is because there are many factors that can affect growing roses.
For me, I have had luck with roses planted in planters.
I live in a location that gets snow and cold weather in the winter.
So, I bring my roses inside and guess what, they bloom indoors in the winter!
Tips for growing roses.
There are four main factors that can affect roses and how they grow.
Those factors are soil, sun, water, and drainage.
More tips for you
Soil- should be a healthy mix of moisture holding, moisture draining, and organic. Roses like soil that is just a bit acidic (6-6.5).
Sun- roses like at least six hours of sun, preferably in the morning.
Water- about an inch per week. Sometimes more depending on the weather and sand in the soil.
Drainage- to drain out excess water as too much water in the soil can cause problems for the roses.
Answers for anyone asking what kind of roses should I plant.
Finding the perfect rose to plant for your garden can have a lot to do with the success that your rose will have growing. Not every rose is the same.
Here is what to consider when selecting roses for your garden.
The amount of sun that your garden can offer and what kind of roses can thrive in that amount.
What roses do well in your location. You can visit a garden center or ask local experts such as extensions for advice.
Color of the roses and height of the plant.
When visiting the store to purchase the roses look for healthy plants that have good color with no spots.
Be sure to follow us on Facebook, Pinterest, and Instagram.
Subscribe to our Weekly Newsletter.
↓(Keep Scrolling to Continue Reading)↓
You may also be interested in these ideas.
Choosing soil for roses.
As mentioned, roses like soil that can hold on to enough moisture to feed them.
They also like soil that drains well.
Here is how to find the perfect soil for your roses.
It is a good idea to check with your local garden store or expert for advice.
Clay and sandy soils have different needs. Find out if your soil has needs.
Roses like a small bit of acidity in the soil. Learn about the acidity needs of your soil.
Compost or organic material may be needed for your soil.
The good news is that there are prepackaged soils specifically made for growing roses.
Sun requirements for roses.
I mentioned that roses like sunlight.
Depending on the rose, this can be as low as four hours a day or as much as eight hours a day.
Roses also prefer morning sun to afternoon sun.
While you can grow decent roses in any sun, it is the morning sun that they like best.
If your yard is limited with sunlight, find a rose that has minimal light requirements (
Floribunda and shrub roses for example).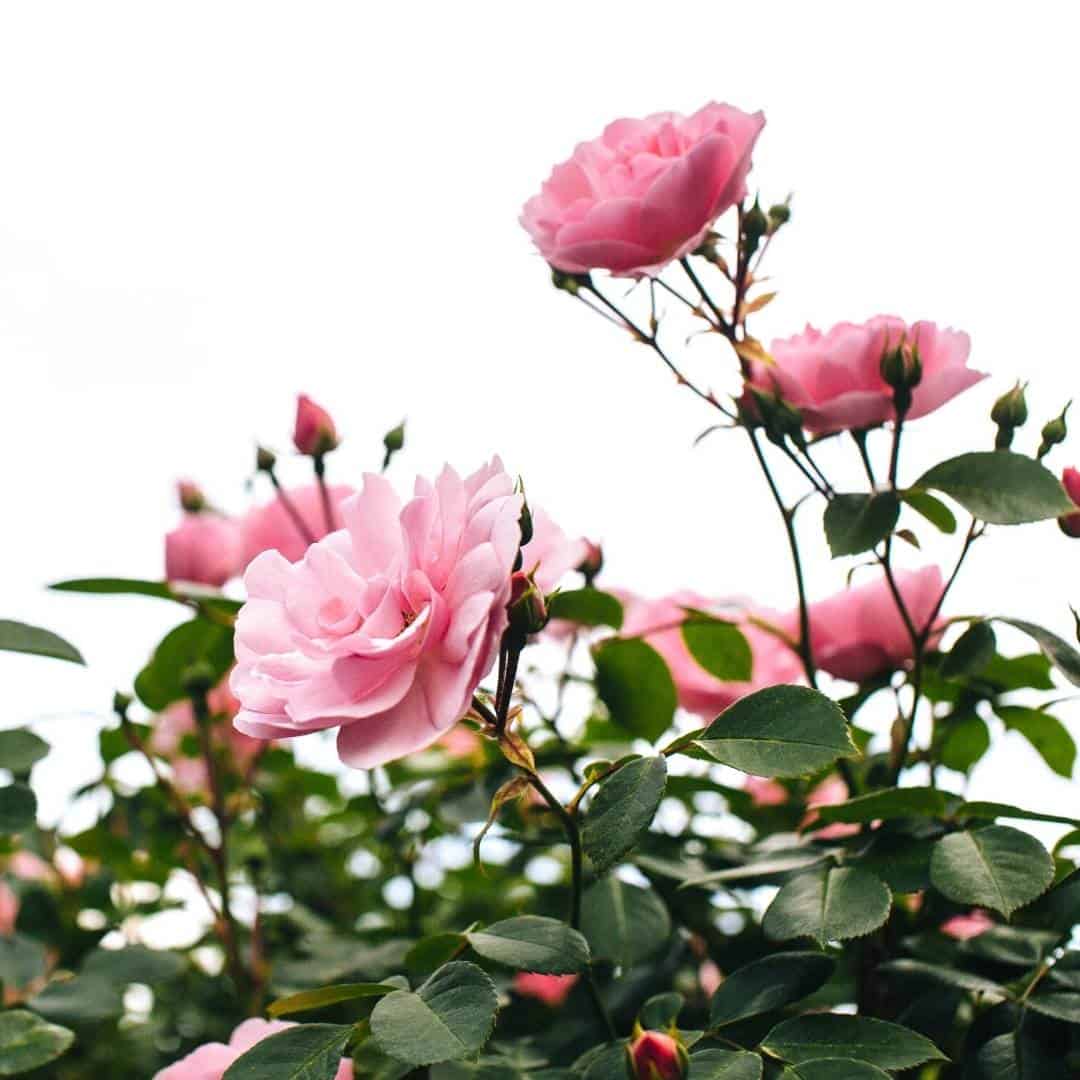 Water needs for roses.
This can differ depending on if your roses are planted in pots or the ground.
Roses grown in pots have some special needs as they tend to dry out more quickly depending the soil used.
Roses generally need about an inch of water a week.
However, the watering needs are affected by the weather.
If is is hot and dry outside, you are more likely to water your roses more often.
The importance of drainage for growing roses.
Roses need drainage because they do not like sit in water.
Too much water can cause the roots to rot.
It is easy to prevent root rot when planting your roses.
For potted roses, add a couple of inches of pebbles to the bottom of your planting container. This will ensure that excess water has a place to go instead of standing around the roots of your rose.
Planting and fertilizing roses
Select The Proper Planting Mix to put on top of the drainage.
Some folks have luck with using a peat-based potting mix like Pro-mix. Pro-mix is light and airy, which helps the roots of the roses to establish themselves nicely, and it makes moving your pots around a pretty simple task.
How to plant a container rose
Start by filling your pot about halfway with your pre-moistened potting mix.
Make sure your mix is just barely damp, not soaking wet. (Tip: Squeeze a handful of moistened mix in your hand, if it forms a ball and retains its shape without dripping, you've got it right!)
Remove your rose out of its nursery container, trying not to disturb the root ball.
Lower the rose plant into your pot and add additional potting mix to bring the soil level to about three inches from the top of the pot. Lightly pack down your soil to remove any air pockets, and you're done!
Lastly, how to take care of roses.
Roses grown in containers need nutrients on a regular basis to perform their best. A good all-purpose fertilizer like Miracle Grow works well. For best results, it is a good to refer to the package directions.
Deadheading roses.
To encourage additional flowering from your rose, you may want to remove the spent blooms. This will encourage your rose to produce more blooms constantly throughout the season.
How to Grow Amazing Roses, an easy to follow guide for growing beautiful rose bushes without a lot of effort.