How to Grow Pumpkins may be easier than you may think.

I like that pumpkins are something that kids can get excited about both growing and harvesting.

How to Grow Pumpkins
This is a simple guide planting and taking care of pumpkin plants.

Pumpkins are really something special yet, fun to grow in a home garden.

Did you read my article about Creative DIY Garden Ideas?
There are some interesting and inspirational ideas that may be helpful.
Perhaps, you may find a creative idea for your pumpkin plants.

You can plant pumpkins from seeds and get a better choice of pumpkins to grown. Here is a good selection of different kinds of pumpkin seeds for planting.
Sometimes people ask is pumpkin a vegetable or a fruit.
Pumpkins are indeed a fruit.
This is because pumpkins grow above the ground as they start out as a flower.

Pumpkins are a member of the squash family.

Like with other kinds of squash, they start out as a yellow flower and grow on a vine. Some folks even eat the leaves from the vine.

Why should you grow your own pumpkins?
First of all, pumpkins are easy to grow.
However, they do require a bit of space as they do grow on vines.
There are other find reasons for growing pumpkins.


Most home grown pumpkins are grown for consumption or for carving into a Jack O lantern. This makes pumpkins a good choice for a children's garden .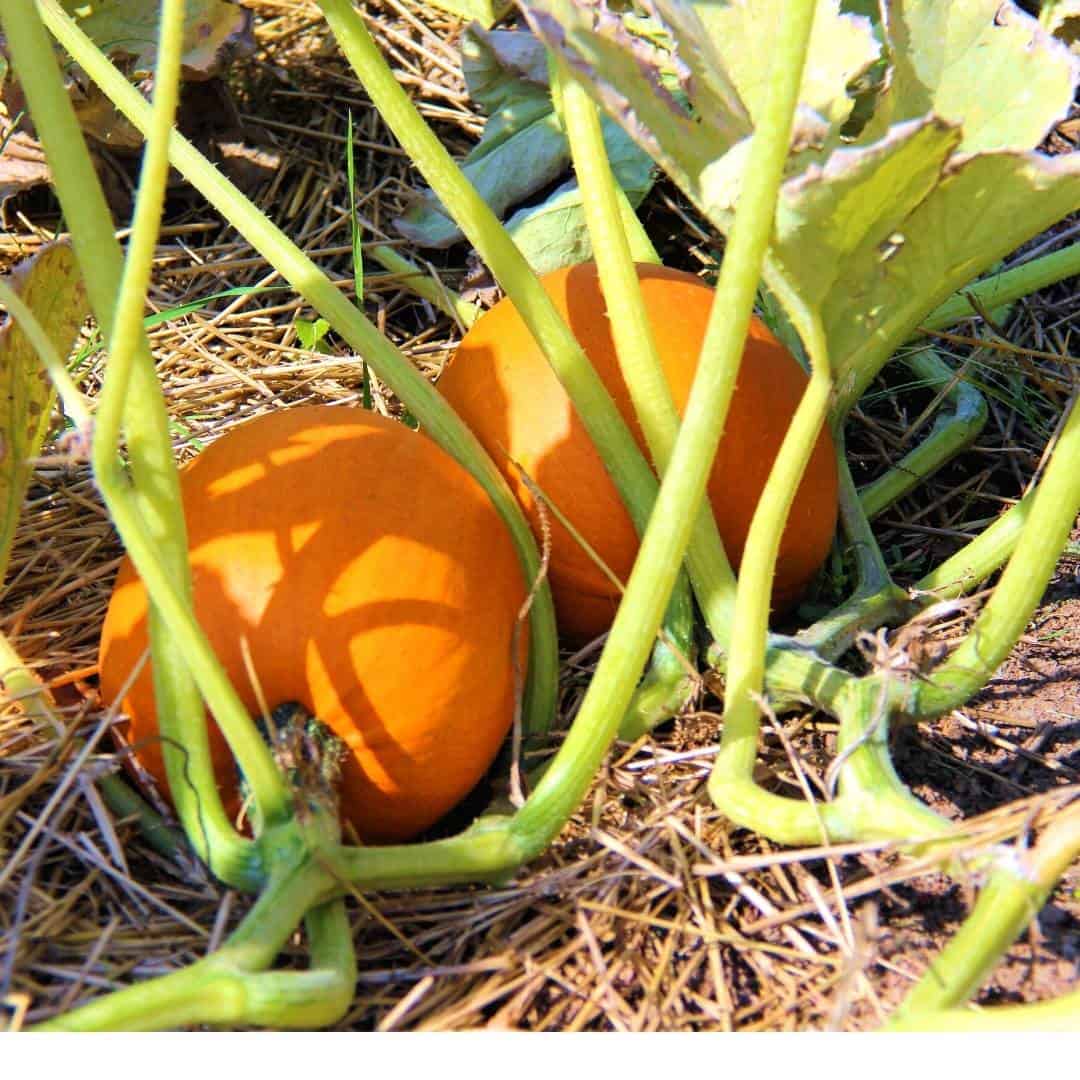 Well you start by choosing the kind of pumpkin that you want to grow and if you want to grown one from seed or a started plant.
Decide if you want a pumpkin with more meat (best for culinary endeavors) or a pumpkin to carve (less meat, bigger pumpkin).

More tips for you

Selecting pumpkin plants or seeds- planting seeds gives you more choices on the pumpkin seeds to choose from. However, using a started pumpkin plant may be quicker.
Planting the pumpkin plants or seeds. Once you have your seeds or plant, find the right spot to plant them.
Taking care of the plants while they grow requires work, though not a lot.
Harvesting your pumpkin when it is done growling.
How to select pumpkin plants or seeds
You should always start by doing your research.
Find out when kind of pumpkins grow best in your location.

Here are some more tips for selecting the kind of pumpkin to grow.

Using pre-planted starters can take weeks off of your work. However, your choices my be limited and harder to find.
The Jack O Lantern pumpkins are larger pumpkins and need more space to grow. Take this into consideration if you are limited on space.
The more meaty pumpkins are smaller and are not good for carving as they have so much meat. However, they are usually perfect for using in a pie!
Be sure to follow us on Facebook, Pinterest, and Instagram.
Subscribe to our Weekly Newsletter.
↓(Keep Scrolling to Continue Reading)↓
You may also be interested in these ideas.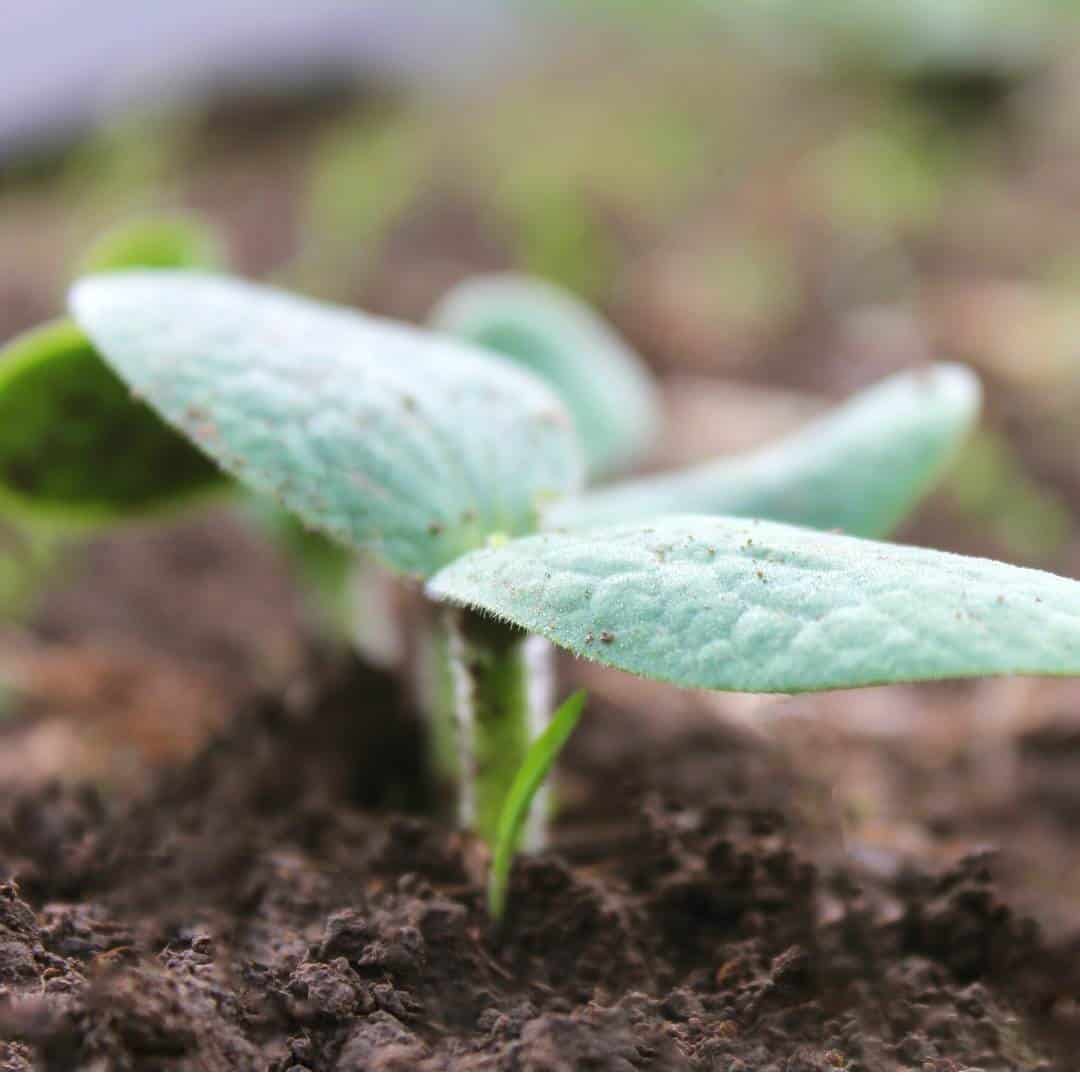 Planting the pumpkin plants or seeds
It is best to wait until after the last frost and when the soil has warmed up a bit before planting. Seeds should be planted just under an inch into the ground two to three feet apart. Planting already started plants can be done once there are leaves sprouting.

Pumpkins like a sunny location.

The soil needed for pumpkins needs to be a good draining soil with a slightly acidic ph.
Some folks actually mix in a bit of sand or much to help with the drainage.
Taking care of pumpkin plants while they grow.
Pumpkins need about an inch of water a week, or more if it has been sunny and warm.
To water the pumpkins, soak the soil using a soaker hose. Pumpkins do not do as well with sprinkler watering as watering the leaves should be avoided (fungus).
 
Here are some more helpful tips for growing pumpkins.

Harvesting pumpkins from your garden.
You will know when your pumpkins are getting close to being ready when the stems begin to turn brown. It is best to wait until the pumpkin is ready to be harvester rather than harvesting one that is not ready.

Here is how to know to when your pumpkin is ready for harvesting.

Look for full orange color on the pumpkin and a stem that is brown and hard.
The pumpkin skin should be hard rather than soft.
When you thump the pumpkin it should sound hallow.
Harvesting pumpkins.
Harvest pumpkins on a dry day for best results.
Also, wear gloves as the stems can be prickly.

You will need to cut the vine to get the pumpkin.

Cut the vine leaving enough room to have stem however, do not use the stem to hold the pumpkin. Pumpkins should be left out in the sun for a couple of weeks to allow for their skin to get hard and to seal their stem.

How to Grow Pumpkins, a simple guide for growing garden pumpkins especially for both kids and adults to do.