25 Outrageously Good Oreo Desserts that most everyone will enjoy!
I like that these recipes are so creative too!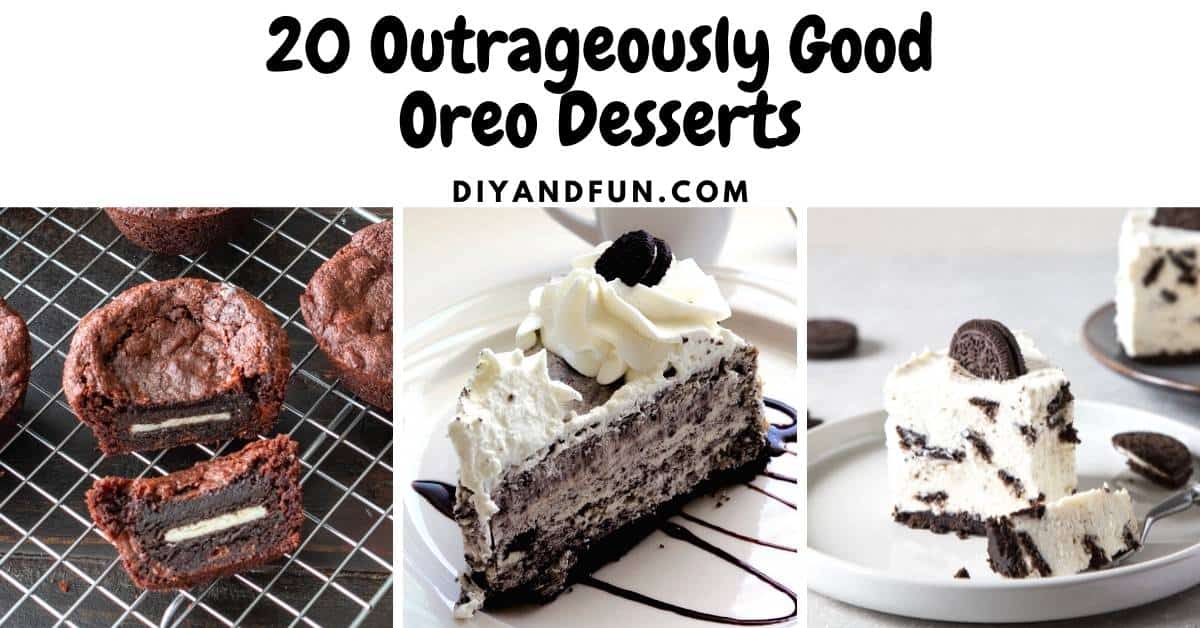 25 Outrageously Good Oreo Desserts
Every recipe in this listing has Oreo cookies in them.
This listing includes cakes, pies, and even frozen pops!
Did you see my 20 Totally Decadent Berry Recipes?
That listing includes all kinds of recipes that are made using berries.
I like that there are recipes for salads and desserts in that listing.
Many of these recipes may be even better when you use special occasion cookies such as holiday edition Oreos. You can find a selection of Oreo Cookies here.
What are Oreo Cookies?
Oreo cookies are those famous sandwich cookies made with a creamy sugary inside layer of filling. The outer layers of the cookies is most commonly a cocoa or chocolate flavored wafer. However, often there will be variations on filling colors or wafer flavors.
Why use Oreo Cookies to make other recipes with?
These cookies are most commonly used to make no-bake recipes. This is because using an already made sandwich cookie reduces the amount of steps needed to make other recipes. Oreo cookies bring to a recipe chocolaty crunch along with the sugary filling.
Do you have to use Oreo cookies to make the recipes listed below?
Really, that is up to you. You will notice that there are sugar free recipes listed below which means that you will need to use a sugar free sandwich cookie that is like an Oreo. However, you can use the sandwich cookie of your choice in most of these recipes.
Cookies and Cream Macarons are made with crushed Oreos in the macaron shells and a cookies & cream ganache filling in the center. It's an American twist on a classic French treat!
Yummy Sugar Free Cookies and Cream Ice Cream bars, a delicious frozen dessert bar made with sandwich cookies, keto low carb option.
These Easy Oreo Stuffed Brownies are chocolate heaven! Classic brownies on a whole new level, you won't be able to go back!
Here's how to make this 3 ingredient Oreo mousse recipe that's light, fluffy and so easy to make.
Oreo Ice Cream Cheesecake Pie, an easy and tasty dessert recipe idea that is both a cheesecake and an ice cream pie.
Be sure to follow us on Facebook, Pinterest, and Instagram.
Subscribe to our Weekly Newsletter.
↓(Keep Scrolling to Continue Reading)↓
You may also be interested in these ideas.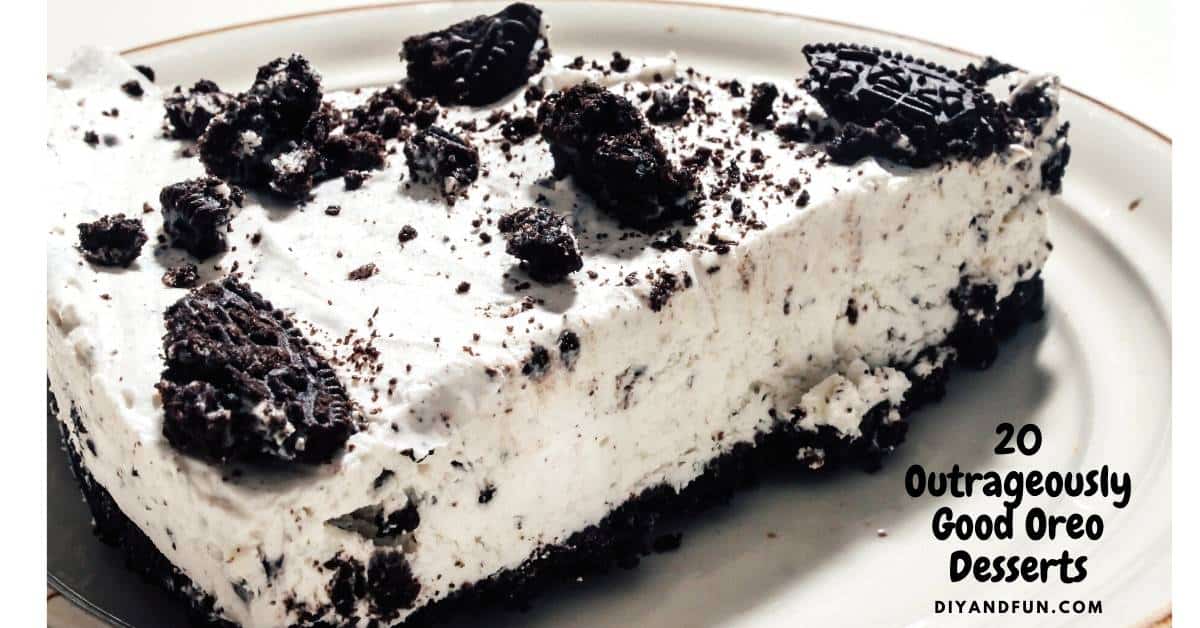 Sugar Free Copycat Oreo Crumbl Cookies, a no added sugar version of the popular frosted chocolate cookies made with sandwich cookies.
These mini Oreo cheesecakes are made with an Oreo crust, topped with a creamy Oreo cheesecake filling, and topped with our homemade Oreo whipped cream.
Crushed Oreos, layers of sweetness and a crunchy, nutty topping creates an ultimate, but crazy-easy Oreo cookies dessert your family will love! A perfectly smooth and luxurious dessert is truly a vacation in your mouth.
This fluffy Oreo cake with cookies & cream frosting can be made as a two layer or three layer cake. How-to video is included!
Chocolate Coated Espresso Oreo Truffles, a simple four ingredient snack or dessert recipe made with cookies and coffee.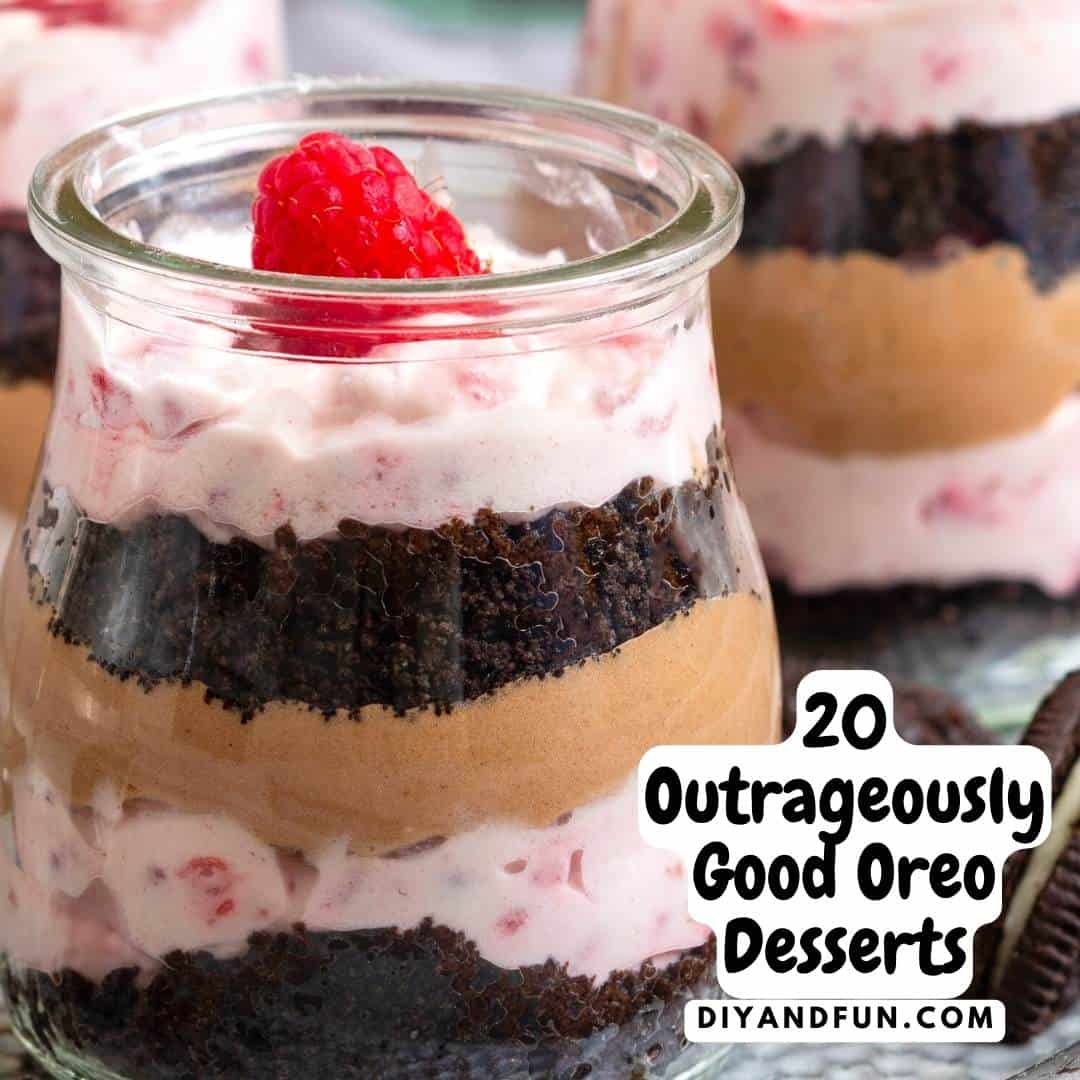 Don't miss these recipes!
25 Outrageously Good Oreo Desserts, a tasty listing of some of the best recipes that are based upon Oreo cookies.