50 Delicious Vegan Cookie Recipes that you have got to try!
I like that there are so many vegan cookies in this list to choose from!
50 Delicious Vegan Cookie Recipes
These great tasting cookies are made without dairy (eggs, milk, etc).
These cookies are especially good for fall and holiday season baking!
Did you see my listing for 25 Vegan Chocolate Chip Cookie Recipes?
That listing is specifically for vegan chocolate chip cookies. This listing has many varieties of cookies including chocolate chip cookies-- all vegan!
Looking for vegan chocolate chips for baking? You can find a variety of vegan chocolate chips here.
What cookies are considered vegan?
Just like with any other food, it is vegan if there are no animal biproducts in it.
When it comes to cookies, this specifically means no butter, no (nonvegan) milk, no eggs, etc.

However, the good news is that vegan bakers have figured out methods for making cookies without adding non-vegan ingredients. Also, the results of these cookies is just as good, as if not better, than the non-vegan counterpart cookies.
What is the secret for making vegan cookies?
There are really two secrets for making vegan cookies in my opinion.

The first secret for making vegan cookies is to find ingredient alternatives that are just as good as the regular ones. 'Just as good' as in method and flavor.

The second secret is making adjustments as needed to accommodate these ingredient alternatives. While this is usually a simple thing to do, it can take an extra try or two at times.
Vegan cookies that look really tasty.
These vegan Mexican sprinkle cookies (galletas de grageas) are crunchy on the outside with a soft, buttery inside. Made in under 30 minutes and with just 7 ingredients, you'll be lucky if you can stop at just one!
Vegan Raspberry Sandwich Cookies , a tasty cookie recipe made with an oatmeal date cookie and raspberry center.
Jam filled vegan Linzer cookies are a holiday favorite. They're so much fun to bake!
These soft and chewy ginger molasses cookies have just the right amount of spice. They're vegan and made with whole grains, but you'd never guess it.
These rainbow chocolate chip cookies are easy to make but have a wow factor that you'd expect would take more time than they do.
Be sure to follow us on Facebook, Pinterest, and Instagram.
Subscribe to our Weekly Newsletter.
↓(Keep Scrolling to Continue Reading)↓
You may also be interested in these ideas.
These Gluten-Free Vegan Snowball Cookies bring back so many memories! With a crisp, buttery pecan cookie rolled into a powdery sugar, these cookies will make your mouth water. These are refined sugar-free and keto-optional!
These easy Vegan Matcha Cookies are absolutely delicious little sugar cookies with a caffeinated twist with the addition of matcha (green tea powder). The matcha can also be left out for regular vegan sugar cookies (without changing the recipe!).
These vegan peanut butter thumbprint cookies are soft, chewy, and loaded with classic peanut butter & jelly flavor, with no eggs or dairy! Just 6 ingredients, one bowl, and 15 minutes of baking time!
These vegan pecan cookies are thick, soft and chewy. They're loaded with toasted pecans , brown sugar and have a touch of cinnamon! They're really easy to make, too!
Crisp on the outside, soft in the inside, these almond flour peanut butter cookies come together in under 30 minutes. They're perfect to enjoy with a glass of dairy-free milk
Vegan Chocolate Chip Cookie Recipes.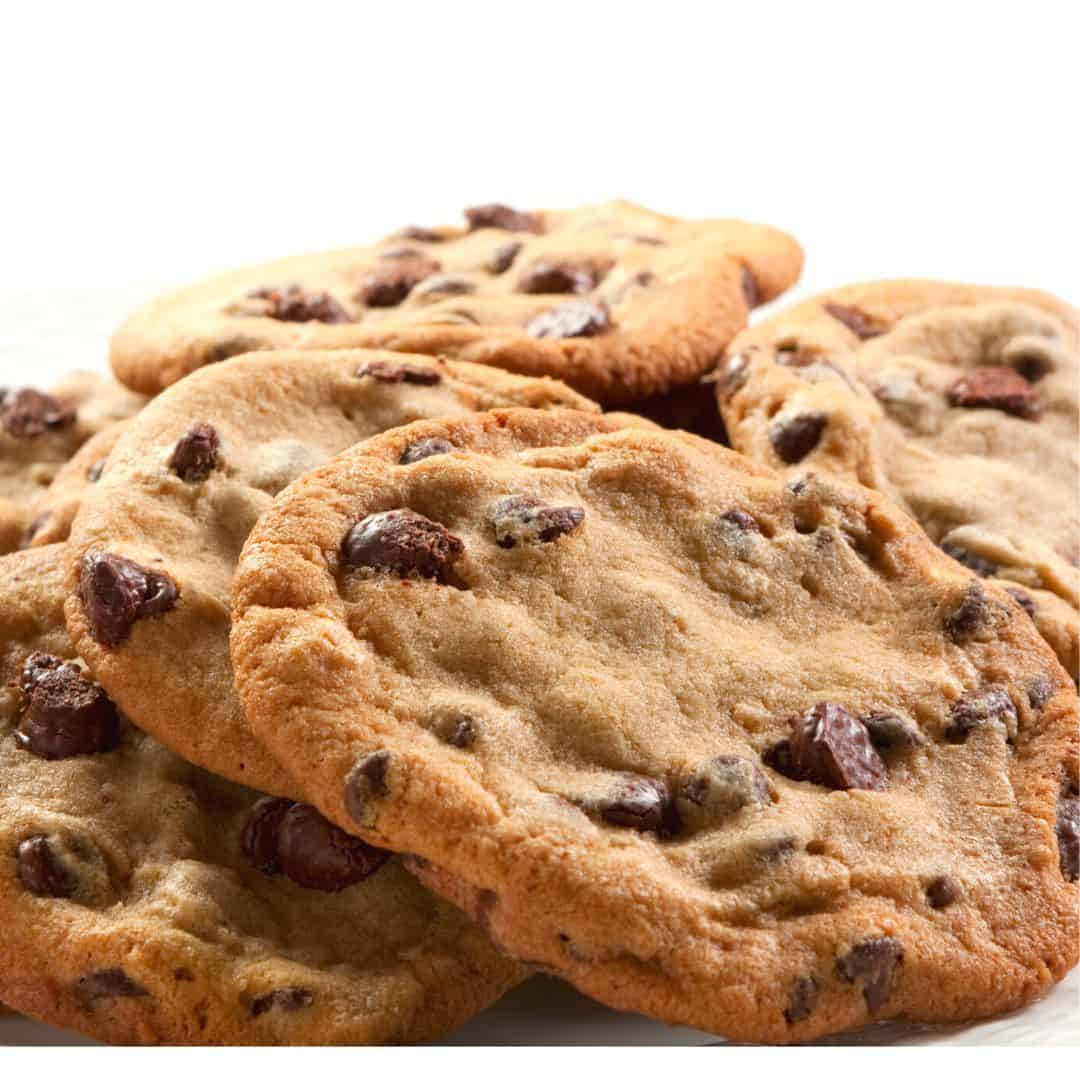 Soft and chewy vegan almond flour that are packed with chocolate chips and make the perfect snack. They don't contain any dairy, eggs, or even wheat, but no one will know!
Simple and delicious, these vegan oatmeal chocolate chip cookies are quick and easy to make. They're crispy on the outside and chewy on the inside. And you can have a batch of freshly baked cookies in just 30 minutes!
White Bean Chocolate Chip Cookies, tasty and easy vegan recipe for flourless chocolate chip cookies made without adding sugar.
These vegan tahini chocolate chip cookies are soft, chewy and ready in 30 minutes! Made with tahini instead of oil or butter.
This easy homemade vegan chocolate chip cookie cake is the best birthday cake! Eggless and dairy free cookie with chocolate frosting!
Cookies that are chewy, gooey cookies with melty pools of chocolate and crispy golden edges.
The easiest vegan pumpkin chocolate chip cookies! One bowl, 7 ingredients and no chilling time. Chewy and crisp edges, a soft center and everything you want from cookies!
These delicious vegan oat cookies are packed with raisins, choc chips and pumpkin seeds. They're perfect as a dessert, a snack, or a treat for breakfast on the run!
These 7 Ingredient Vegan Peanut Butter cookies are an easy recipe for deliciously soft peanut buttery bites, melting chocolate chunks and the best flaky sea salt you can buy. You want to make them like right now
These vegan chocolate hazelnut cookies come together is one bowl. They're made without added oil or butter, gluten-free and flourless.
Other great ideas for vegan cookie recipes.
50 Delicious Vegan Cookie Recipes that are all delicious to eat! Includes gluten free, paleo, sugar free, keto, vegan recipes!
How to use this list.
Click on the link associated with the recipe.

The link should take you to the recipe that you are interested in.

Pin the images.

Saving the images to Pinterest, will allow you to pin them to a folder of your choice for later use.

Bake the cookies.

Enjoy 😋