50 Unique Chocolate Chip Cookie Recipes that you have got to try!
This listing includes about every kind of chocolate chip cookie recipe too!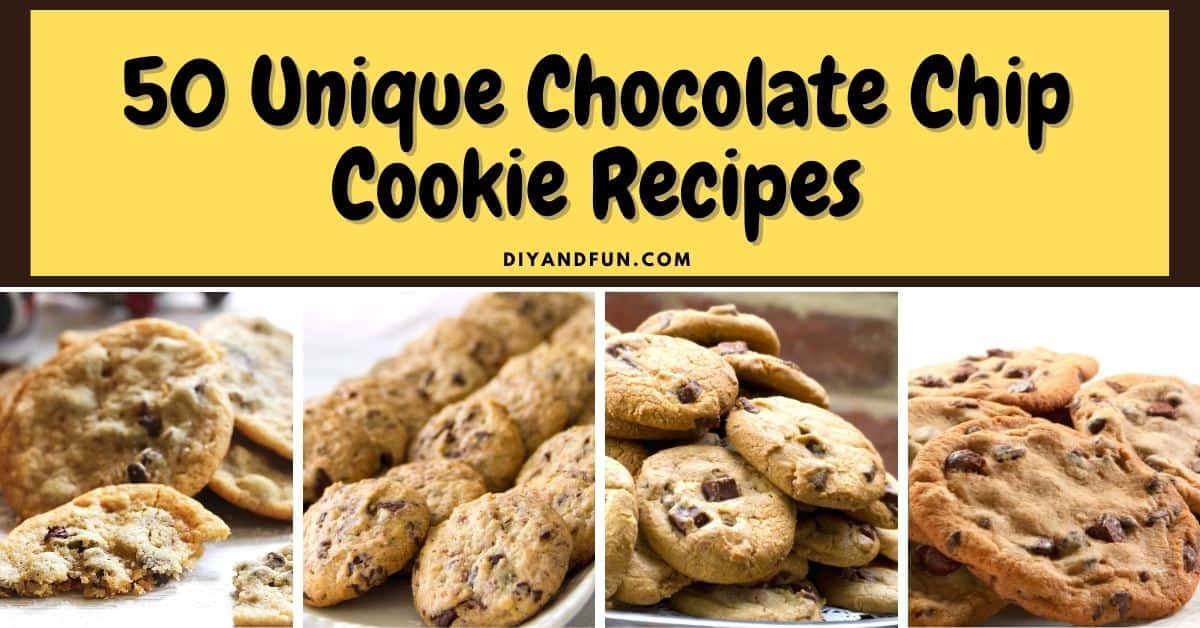 Did you know that chocolate chip cookies are the most popular cookie recipe in the United States?
It is no wonder why as there are so many ways to make this popular recipe.
This listing of 50 (okay...51..) recipes for chocolate chip cookies includes everything from sugar free to vegan to double chocolate chocolate chip cookies!
Did you see my listing for 25 Outrageously Good Oreo Desserts
Yes, Oreo cookies certainly are up there in the top cookies. However, that may have something to do with all of the recipes that you can make using those popular sandwich cookies!
Are you looking for specialty chocolate chips to make your cookies even better? You can find a selection of chocolate chips here.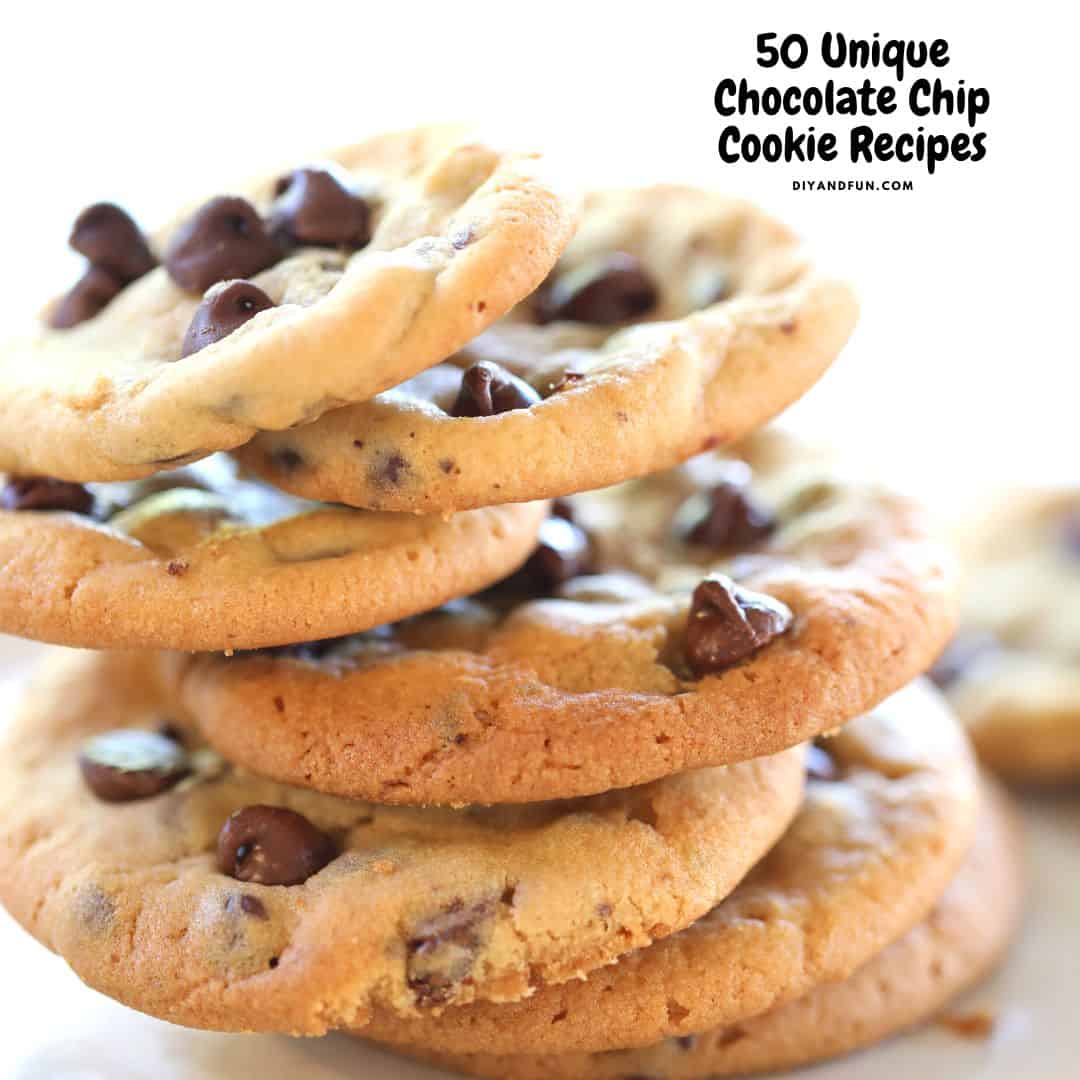 What makes a chocolate chip cookie good?

The ideal chocolate chip cookie is soft in the center and crunchy on the edges. Every bite of that cookie should have chocolate chips in it.
There should also be the perfect balance of flavors in every bite.
How do you make a good chocolate chip cookie?

There are really three elements that go into a good chocolate chips cookie.

The ingredients should be fresh, as pure as possible, and dairy ingredients should be at room temperature.
Ingredients should be added to the mixing bowl in the proper order.
Lastly, the cookies should be baked in the center of the oven at the perfect temperature. Some people will even rotate the cookie sheet midway to assure that there is even baking.


What makes a cookie soft?
Put me on that soft in the center chocolate chip cookie train... 🙋‍♀️.
You can make a cookie softer by baking it in a preheated and in a hot oven so that it bakes too quickly to get dried out in the center.
Using melted fat, such as butter, is another way to get a softer cookie.
Lastly, a lower protein flour, such as cake flour, can help keep a cookie soft.
Unique ideas for chocolate chip cookies.
These easy chewy cookies are made with little bits of toffee to complement the chocolate chips. It's a wonderfully salty and sweet decadent dessert
The Best Sugar Free Chocolate Chip Cookies, a delicious recipe for homemade cookies made without added sugar. With keto option.
What's better than chocolate chip cookies? A double batch of spelt chocolate chip cookies pressed into a cast iron pan and baked into one gigantic Cast Iron Skillet Cookie! Made with whole grain flour, studded with dark chocolate chunks and dried cherries, this spelt cookie is the dessert you've been waiting for. Served warm with a scoop of vanilla ice cream, it truly doesn't get any better.
Vegan Chocolate Cookies, a tasty cookie recipe idea made with almond flour. Gluten free, sugar free, low carb, and keto diet friendly.
The best chocolate chip cookies... possibly ever? These chai spiced cookies are perfectly crispy with a soft, chewy center. The subtle notes of cardamom, cinnamon, cloves, ginger, and nutmeg intermingled with the ideal amount of dark chocolate chunks brings luxury and warmth to every bite.
Be sure to follow us on Facebook, Pinterest, and Instagram.
Subscribe to our Weekly Newsletter.
↓(Keep Scrolling to Continue Reading)↓
You may also be interested in these ideas.
Why serve your homemade cookies in an ordinary bowl, when you can serve them in an edible chocolate chip cookie bowl instead? The bowl will taste as good as the cookies inside and it makes a great gift.
Brighten up a thick and chewy chocolate chip cookie by tossing in some orange juice-infused dried cranberries and fresh orange zest. These orange cranberry chocolate chip cookies stay soft and moist for days thanks to a special ingredient.
These Gluten Free Double Chocolate Espresso Cookies are full of delicioius chocolate and espresso flavor. They are easy to make, and you can freeze the extras so you can have a cookie fix any time.
These Double Chocolate Chip cookies are a chocolate lover's dream! Deep rich flavor with gooey chocolate chips inside
These are exactly what they're called: "Big, Fat, Chewy Chocolate Chip Cookies!"
Perfect for a fun snack or make a batch for a holiday to watch everyone fall in love with them!
Vegan Chocolate Cookie Recipes.
Fun ingredients added to Chocolate Chip Cookies.
Bacon Fat Chocolate Chip Cookies with Bourbon and Pecans are amazing. If you love salty-sweet combos, these are the cookies for you.
Rich, nutty, and sweet. browned butter white chocolate chip cranberry cookies are the cookie recipe your baking repertoire is missing.
Luxurious Chocolate chip cookies loaded with pecans, cinnamon, brown butter, and brown sugar make the cookies wonderfully rich yet very well balanced in sweetness with added sea salt.
These Bailey's Chocolate Chip Cookies are soft and chewy chocolate chip cookies sandwiched with Bailey's buttercream! The homemade Irish cream in both the cookies and the buttercream is out of this world .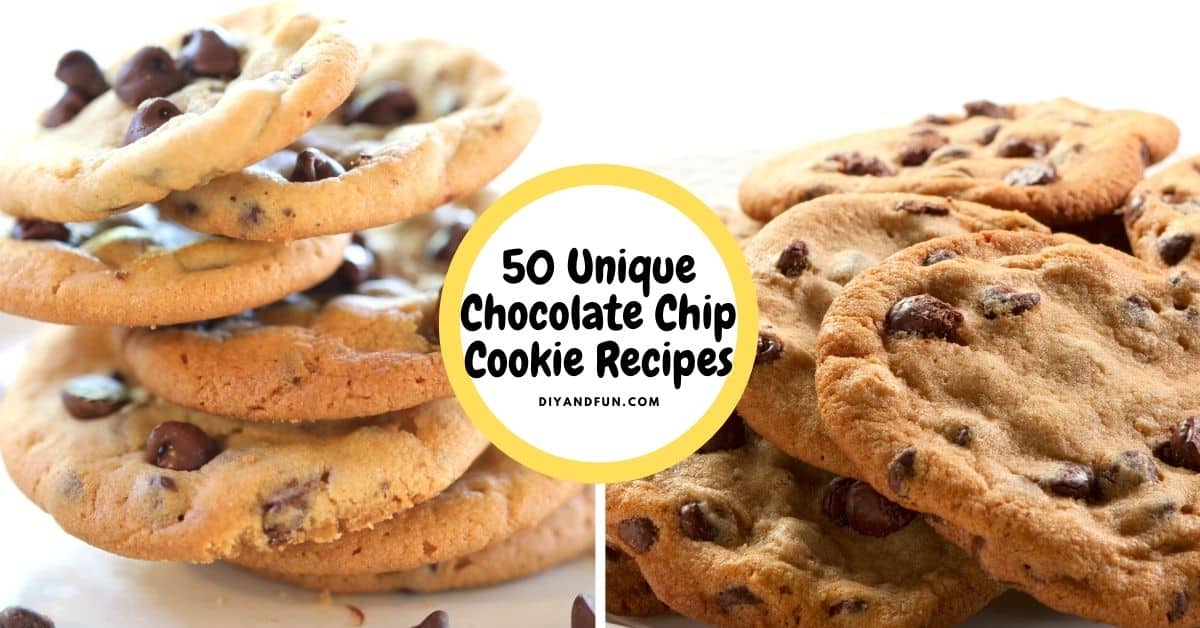 Gluten Free Chocolate Chip Cookie Recipes.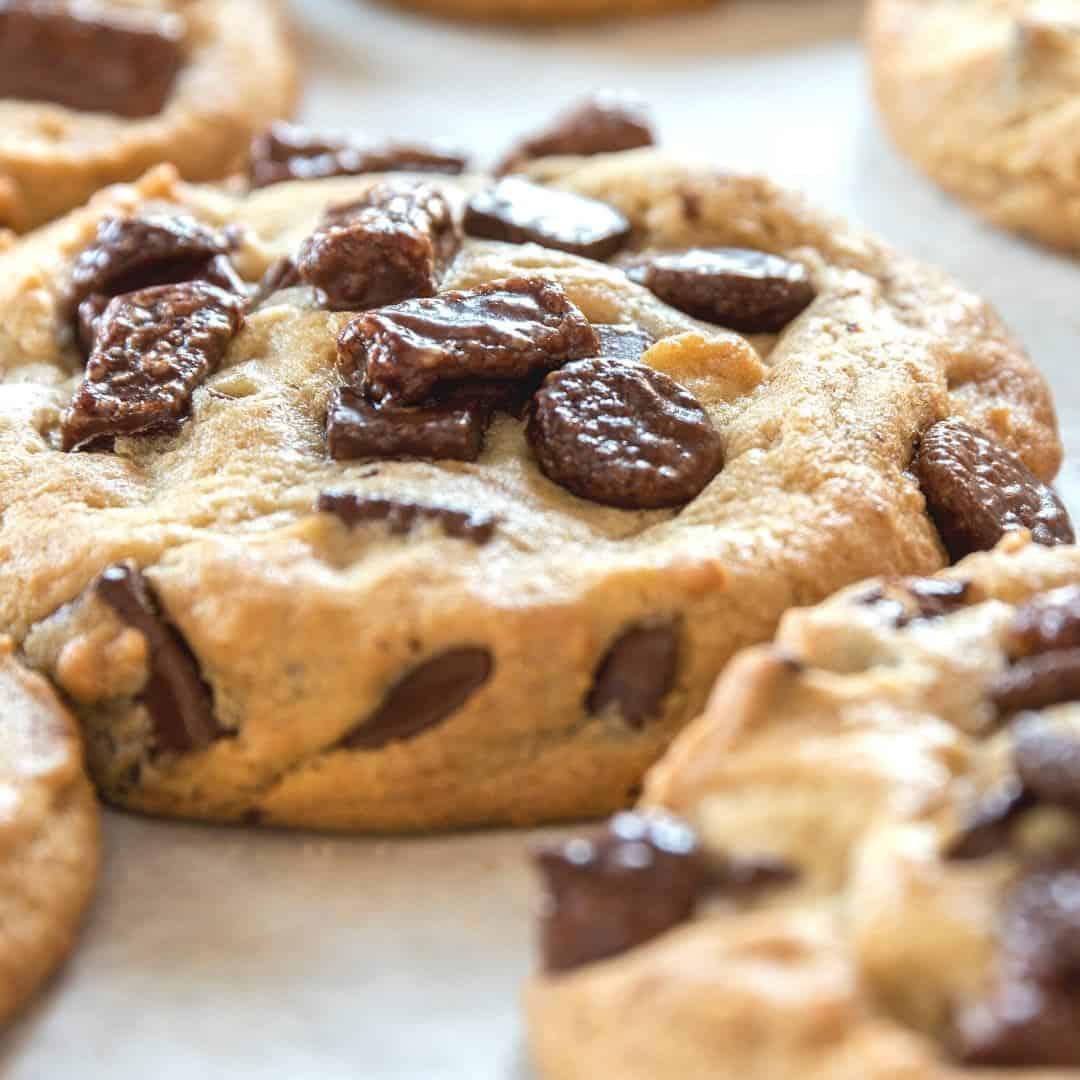 Chocolate chips cookie ideas that you may not even known about.
50 Unique Chocolate Chip Cookie Recipes, mouth watering ideas for tasty cookies including no added sugar, vegan, gluten free, and keto.