How to Decorate for Spring on a Budget can be easy to do.
I like how simple décor touches can make a big difference in my home too!
8 Ways to Decorate for Spring on a Budget
Bringing a bit of spring into your home can be as simple as making one or two updates.
However, updating for the spring season does not have to cost a lot of money to do!
Did you see these 20 Spring Decorating Ideas?
There are ideas for spring decorating in that article that you may also find interesting.
Both these budget friendly ideas and those ideas can offer some inspiration to you too.
Finding inexpensive spring décor items can be a challenge. However, you can find a good selection of spring inspired ideas here.
People often ask how do you decorate for spring on a budget.
I like to think of spring as the bridge from winter to summer.
While the weather may be going back and forth, it is always good to know that there are flowers on the horizon.
Because spring is that bridge between seasons, adding a few touches to your décor is easier than you may think.
You can still hold on to some of your winter touches in spring if the weather is still cool.
But, you can also introduce a few spring ideas as well.
How do you decorate for spring?
Start by thinking about what spring reminds you of.
That is, when you think of spring, what are you reminded of.
Spring reminds just about everyone about going outdoors.
For those of use who live in a location that gets winter with snow, the thought of spring definitely inspires us to get outdoors.
This means that decorating for spring can also include that outdoor inspiration.
Tips for decorating for spring on a budget.
Start by taking an inventory of what you already have on hand that can bring a spring inspiration.
Also, decide on what your decorating budget is.
More tips for you
Think of a color scheme that you would like to stick to. This will help you coordinate items that will be used in the same room or area.
You do not need to make a lot of décor items to get that spring feeling in your home. Feel free to limit things to one or two item for spring.
Some of the best bargains are in less obvious places. I like to hit thrift stores and garage sales for items that can be used as is or updated.
Not sure where to start? Get inspired by other homes, garden store displays, and magazines.
Get a bigger bang for your buck! Use items and ideas that can also carry into summer.
Think about how you can use items. Dual purpose items such as blankets or throws that can be used for décor and to cover someone with.
1. Introduce spring inspired nature into your home décor.
Spring inspired nature can be easily found outside of your front door.
This is as simple as cutting a branch or two of a budding tree.
Here are some more examples of spring inspired nature.
Be sure to follow us on Facebook, Pinterest, and Instagram.
Subscribe to our Weekly Newsletter.
↓(Keep Scrolling to Continue Reading)↓
You may also be interested in these ideas.
2. Add yellow and pink to your décor.
These colors are bright and cheery.
Yellow and pink also synonymous with spring (and can easily go into summer!).
Here are some ways to use pink or yellow in your décor.
3. A simple welcome mat for your front door.
The truth is that you probably could use a new door mat if your current mat has been through winter weather.
Also, a spring-inspired mat can get your through the summer.
Here are some ideas for front door mats.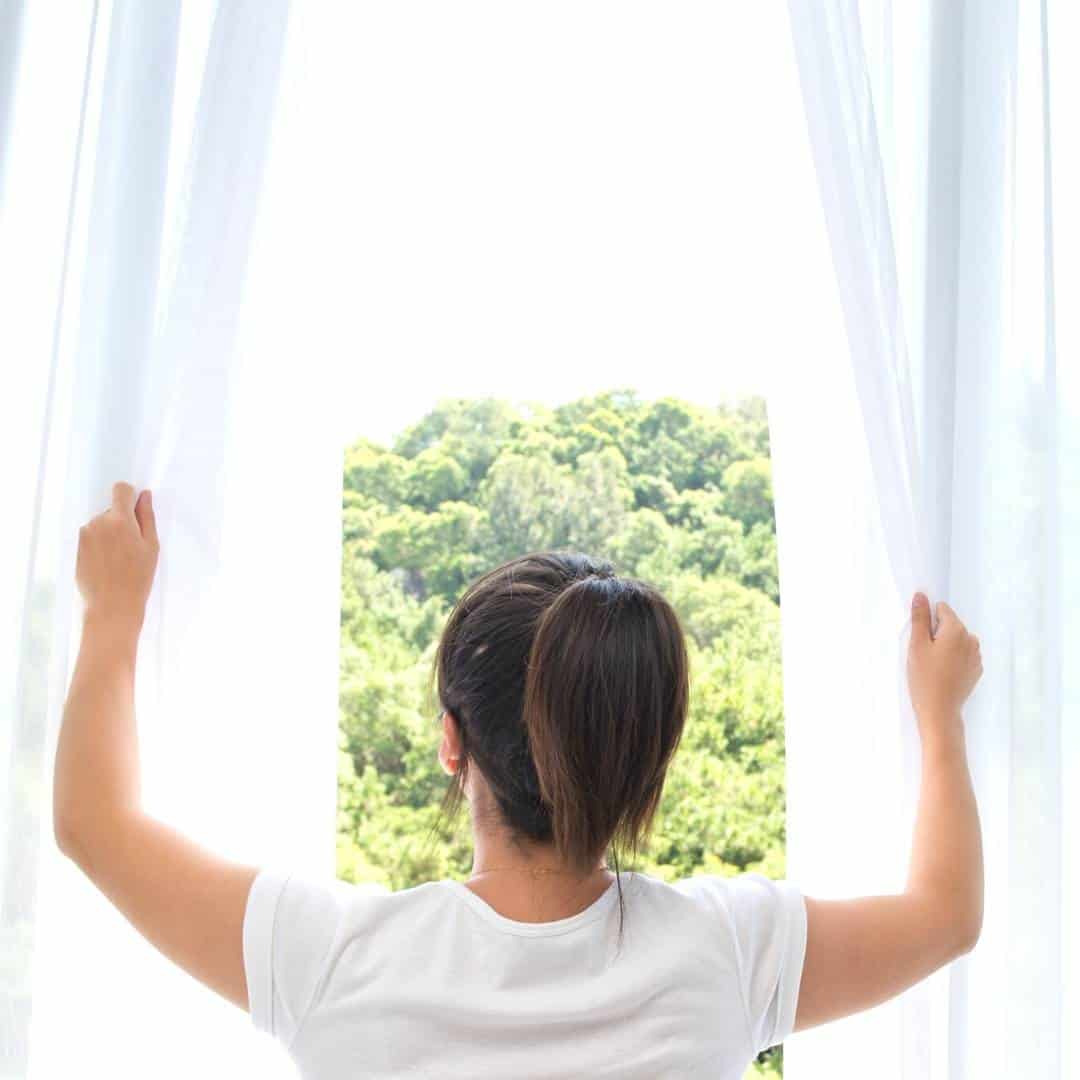 4.Open up your Windows.
When you let in some fresh air and sunshine you can immediate bring in the weather and light on a nice day.
However, another way to open up your window area is to lighten up what is around the window.
Here are some simple ways that you can freshen up your windows.
5. How to perk up a bedroom for spring.
Perking up your bedroom can be as simple as adding a bit of color.
That touch of color can come from an inexpensive pillow or a vase on a table.
Here are some inexpensive ways to bring spring into your bedroom.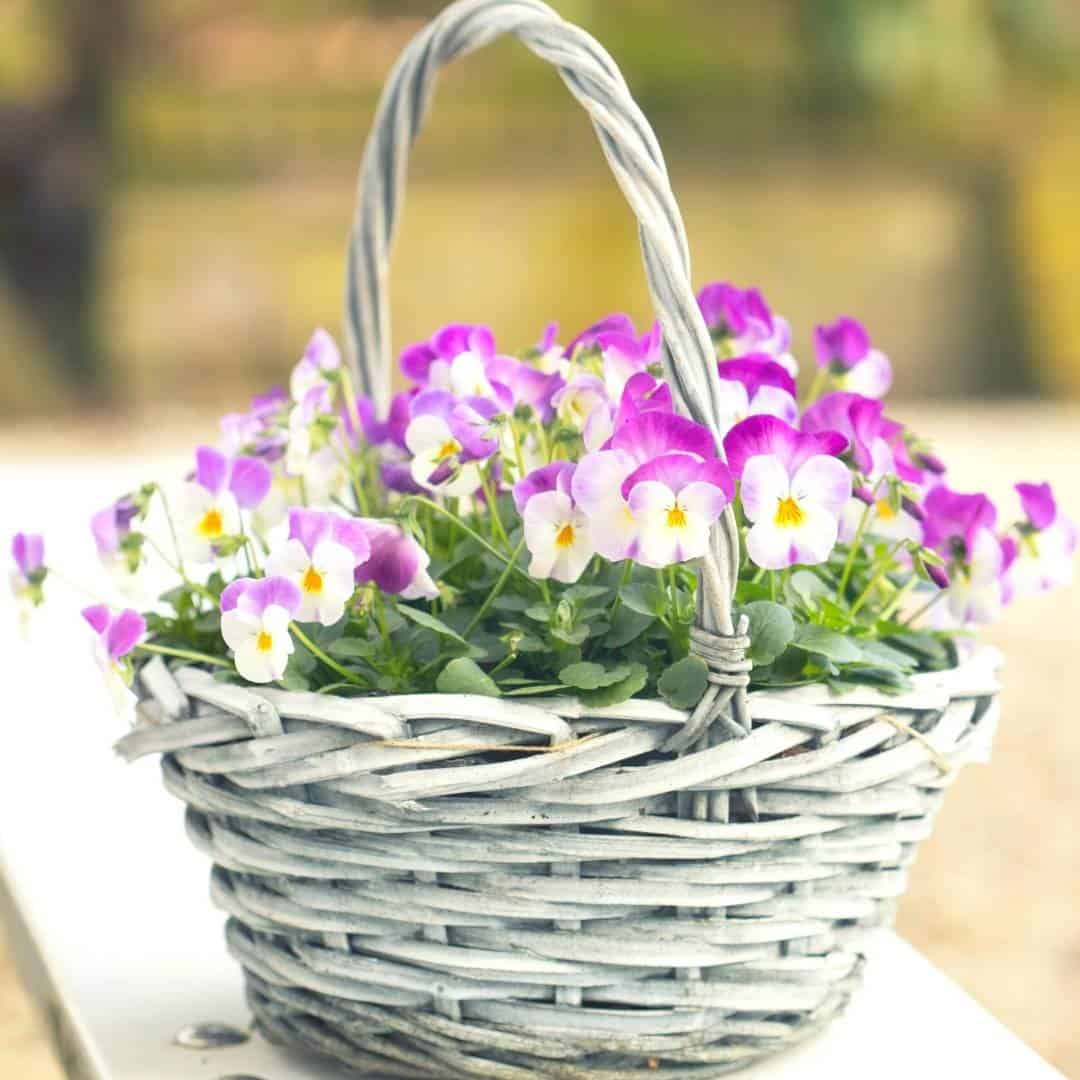 6. Adding anything displayed in a basket can be an inexpensive touch.
You can display flowers, fruit, or a few books.
However, baskets can be used year round and personalized for the season with what you put into them.
Here are some ways to use baskets for your spring décor.
7. You can add a spring wreath to your front door.
Making a homemade wreath can be done easily and inexpensively.
Or you can use a simple store bought wreath that can take you through summer.
8. Little touches that you can do around your home for spring.
There are small things that you can do around your home to make it feel like spring.
I like how easy and inexpensive it can be to do so too!
Decorate for Spring on a Budget, inexpensive ways that your can update your home or apartment for the spring season.