Wow! Over 50 Flourless Dessert Ideas.
This listing includes everything from delicious cakes, cookies, bars, sugar free, gluten free, and vegan recipes.
Flourless dessert recipes that taste amazing.
I like that many of these recipes are also vegan, low in sugar, and even keto friendly.
Needless to say, these flourless desserts are also gluten free as well.
Did you see my listing for 50 Delicious Vegan Cookie Recipes ?
That listing for vegan cookies also has some flourless recipes. Both this listings have delicious recipes.
What does flourless mean?
Flourless usually means that something was made without adding all purpose flour. This is generally in reference to gluten flours.

In place of all purpose flour recipes may call for alternatives such as oatmeal or nut flours. Nut flours are flour alternatives made by grinding nuts, such as almonds, into a flour-like consistency.
Is Gluten Free and Flourless the same?
Kind of... that is, gluten free refers to a recipe that is made without adding gluten. Gluten is the binder that is found in all purpose flour.

As a result, if a recipe is made without flour that contains gluten, it is gluten free. The recipes in this listing are made without adding all purpose flour (that contains gluten).
Dessert Recipes Made Without Flour.
A Flourless chocolate cake that is a rich chocolate cake that's made without any flour. The cake is moist and chocolatey inside with a crisp meringue-like crust outside.
No Bake Vegan Key Lime Bars, a simple dessert recipe that is vegan, vegetarian, gluten free, and low carbohydrate diet friendly.
Each mouthful of this no-bake, vegan cheesecake recipe is nutty, chocolatey bliss!
Delicious and Easy 3 Ingredient Sugar Free Peanut Butter Cookies. These cookies taste like peanut butter crunchy goodness!
A a simple vegan diet recipe for energy treats that is made with dates and almonds.
Be sure to follow us on Facebook, Pinterest, and Instagram.
Subscribe to our Weekly Newsletter.
↓(Keep Scrolling to Continue Reading)↓
You may also be interested in these ideas.
It's not only a great-looking low carb lemon cake but tastes refreshing, and it's super easy to make.
These Almond Coconut Macaroons are the perfect cookie! They are incredibly easy to make, super delicious and even gluten free!
These delicious sweet and salty vanilla cookies are made with almond and coconut powder and sandwiched with a creamy strawberry filling that you'll want to just lick it off!
This Flourless Chocolate Cake recipe only requires ingredients you likely already have in your pantry and refrigerator! And it's sure to impress any chocolate lover with its fudge-like texture that's rich with flavor!
2 Ingredient Nutella Brownies
Rich fudgy chocolate brownies made with your favorite chocolate hazelnut spread. Can you believe these easy brownies have NO flour or brownie mix?!
Cookies recipes that do not have flour.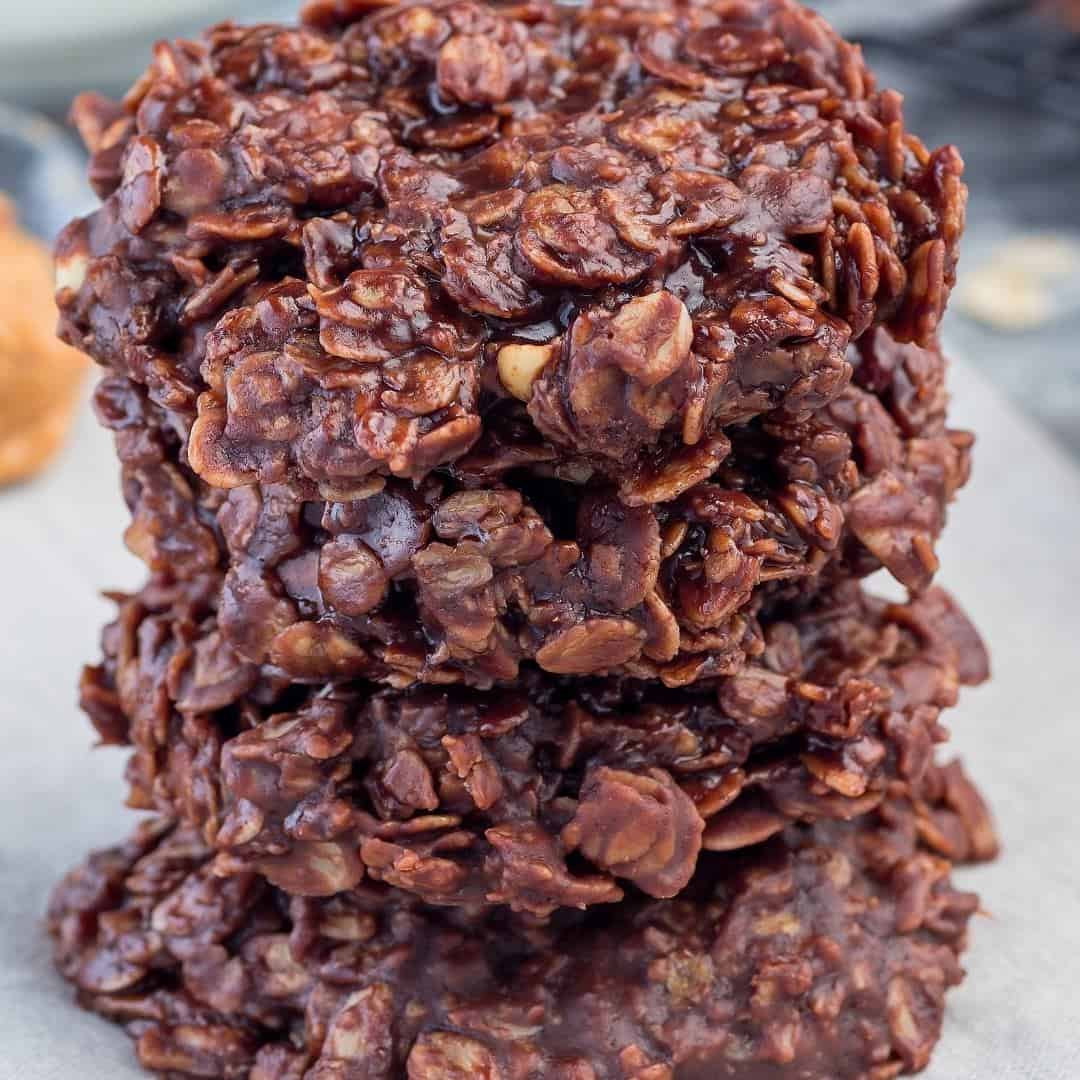 Cakes Flourless Dessert Ideas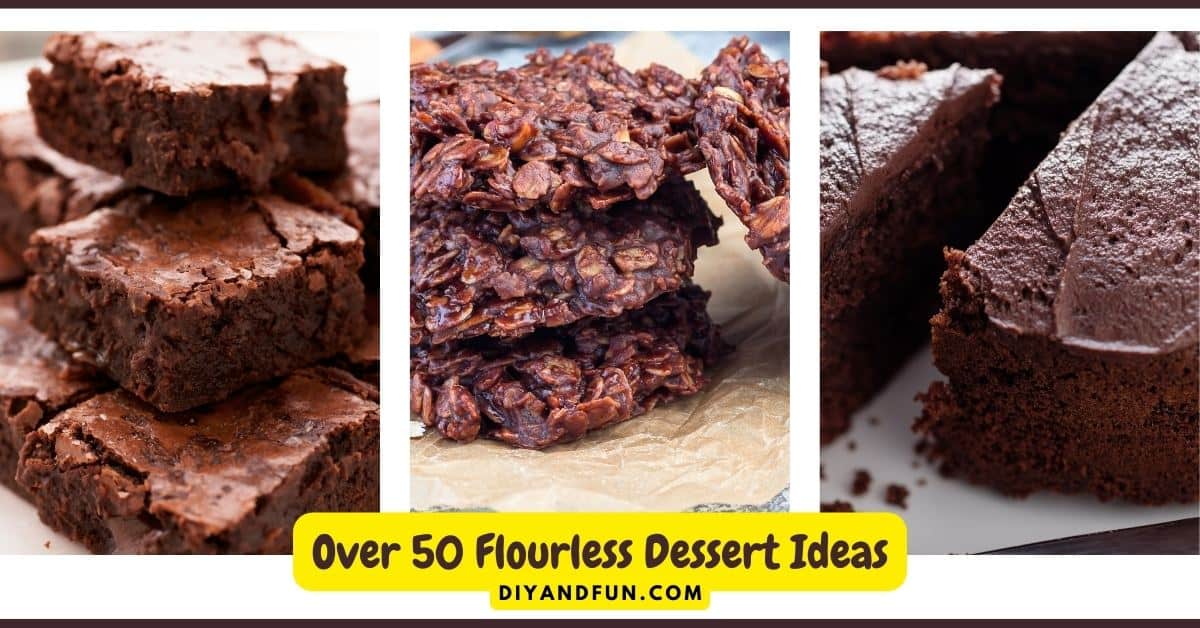 Chocolate Goodness Flourless Dessert Ideas.
Yummy Vegan Chocolate Granola Bars, a simple no bake recipe for granola bars perfect for snacking on or desserts.
The most delicious Hazelnut Chocolate Cake recipe! This flourless cake is rich, dense, and has a deep chocolate and hazelnut flavor.
Easy Avocado Chocolate Mousse, a vegan, low carb, and Mediterranean diet dessert idea made with healthier ingredients.
Buckeyes are a delicious no-bake peanut butter ball dipped in chocolate. If you like Peanut Butter Cups, you'll love these easy treats!
Yummy Sugar Free Keto Almond Butter Cookies, a simple three ingredient flourless dessert or snack recipe featuring almond butter.
Don't miss these Flourless Dessert Ideas!
Over 50 Flourless Dessert Ideas, includes delicious cakes, cookies, bars, sugar free, gluten free, and vegan recipes.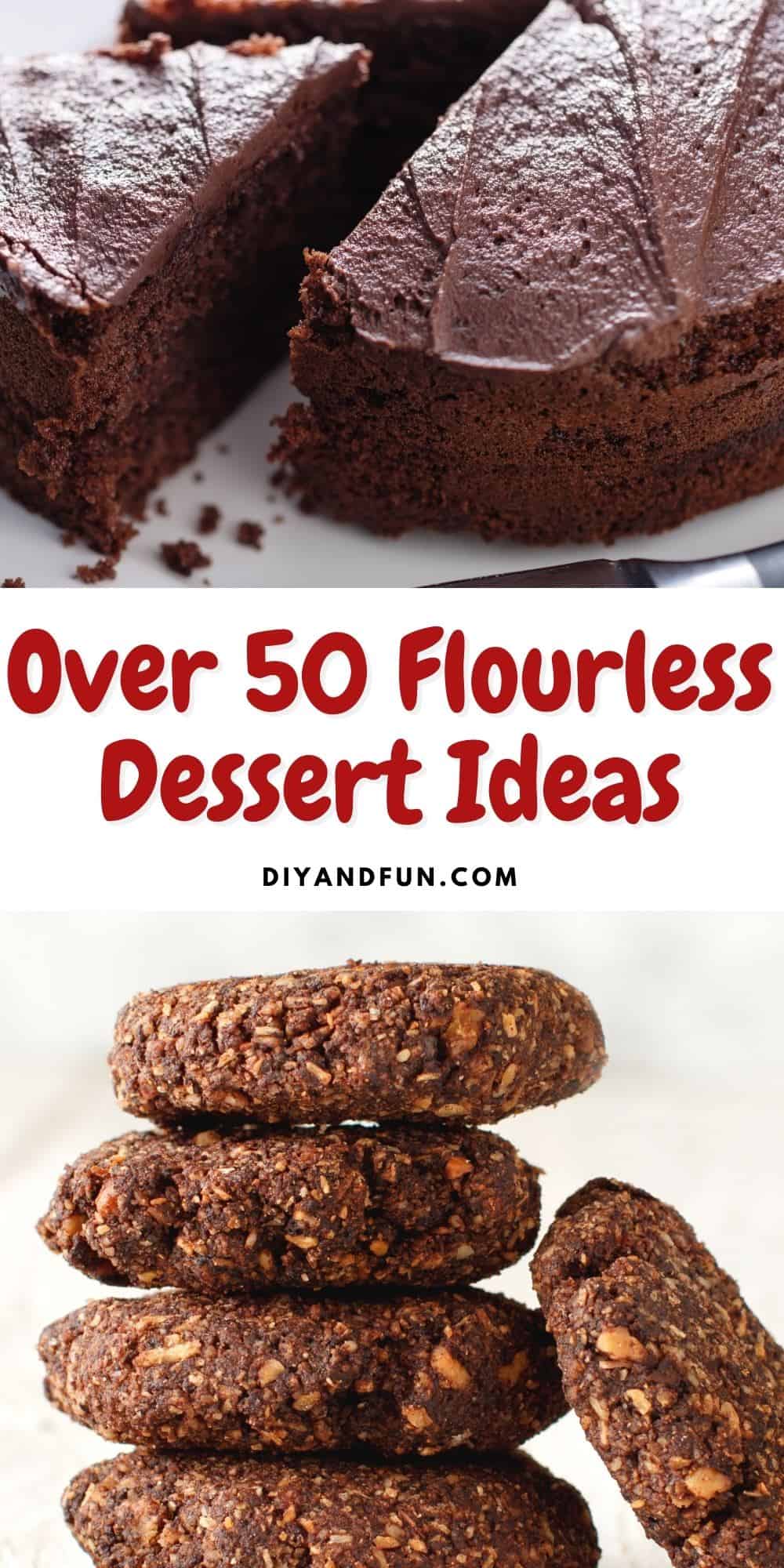 How to use this recipe listing.
Visit the recipe.

Click on the link(s) that lead to the recipes. This is where you can find the details that you may be interested in learning about.

Share on social media.

You can share this listing on your social media to reference later.

Pin recipes.

Save recipes in Pinterest folder to find later on.