50+ Decadent Chocolate Truffle Recipes.
This amazing listing for truffle recipes include healthier versions too!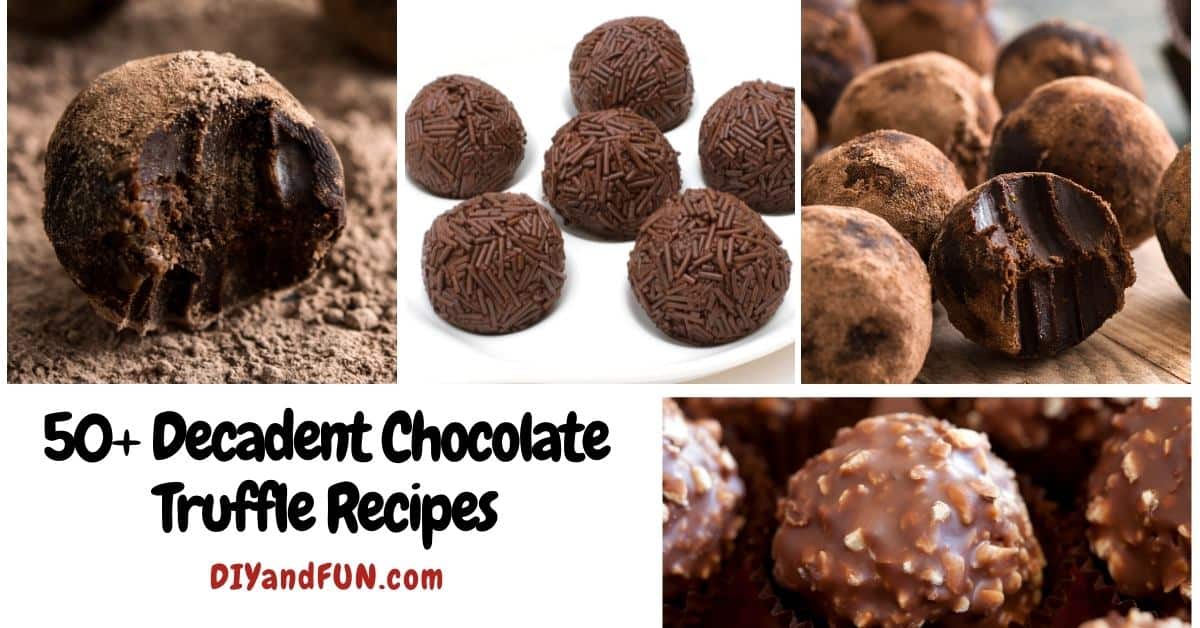 Truffle recipe that all have one thing in common.
These recipes all include chocolate as an ingredient!
Even better, there are some healthier recipe ideas included in this listing too!
Looking for more amazing recipe ideas?
Be sure to check out my listing for 50 Unique Chocolate Chip Cookie Recipes!
What are truffles?
Technically, there are two kinds of edible truffles.
Only one is a fungus.

These truffles are not a fungus, but are more like a ball shaped confection.
Instead, they are made with chocolate and taste amazing.
How do you make truffles?
These truffle recipes are all easy to make.
Many of the recipes in this listing only have a few ingredients.

Chocolate truffles all included chocolate, either as an ingredient or as a coating.
The inside of the truffle is a cake or cookie like filling. As a matter of fact, usually that is what they are made with.
A simple but favorite treat, these Oreo Truffles are made with just five (that's right, five!) ingredients! Sprinkled with cookie crumbs and coated in dark and white chocolate shells, these sweet treats take only minutes to make and are a great crowd pleaser!
Sugar Free Chocolate Truffles is an easy and delicious chocolaty snack or dessert recipe that is sugar free, keto ,and low carb.
Chocolate Ladoos made with almond flour, condensed milk and cocoa powder are sure to satisfy your cravings for Indian sweets! They take only 20 minutes to make, and can be served as a festive dessert for special occasions, or just a quick weekday treat.
Just 4 ingredients, and super easy for a healthier vegan chocolate dessert!
Chocolate Coated Espresso Oreo Truffles, a simple four ingredient snack or dessert recipe made with cookies and coffee.
Be sure to follow us on Facebook, Pinterest, and Instagram.
Subscribe to our Weekly Newsletter.
↓(Keep Scrolling to Continue Reading)↓
You may also be interested in these ideas.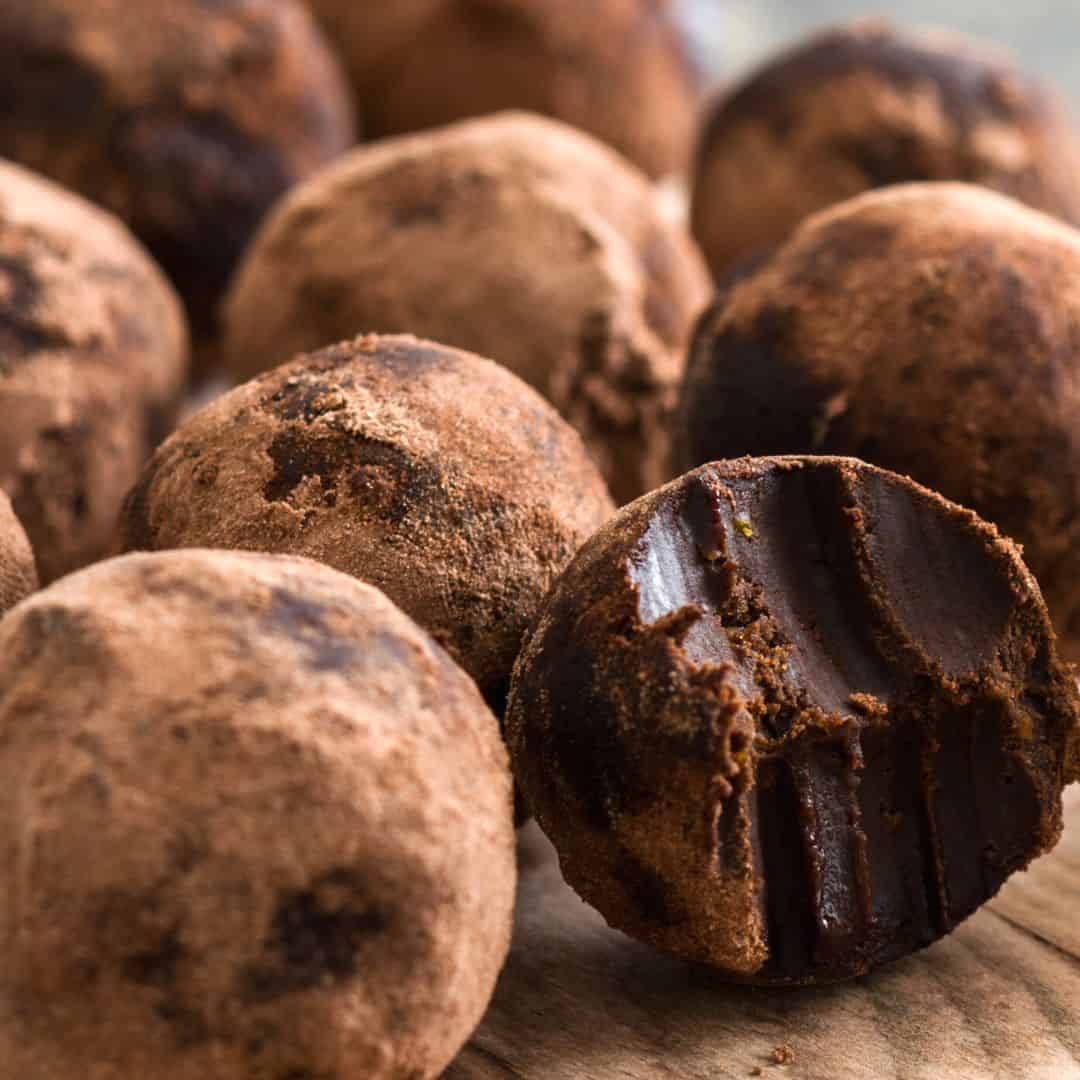 These Milk chocolate chai truffles are based on my famous Chai cake flavor. The warmth of the spices pair fabulously with creamy chocolate!
These luxurious champagne truffles made with the best quality chocolate would make a lovely gift for your loved one.
These easy vegan Ferrero rocher truffles are made completely dairy-free. With just 7 ingredients, they make the perfect homemade double gift!
Containing just 4 ingredients, they are a chocolate lover's dream! Coffee and chocolate come together to produce a luxurious sweet treat.
Vegan Sweet Potato Chocolate Truffles, a simple and tasty vegan chocolate treat recipe that is made with dates and sweet potatoes.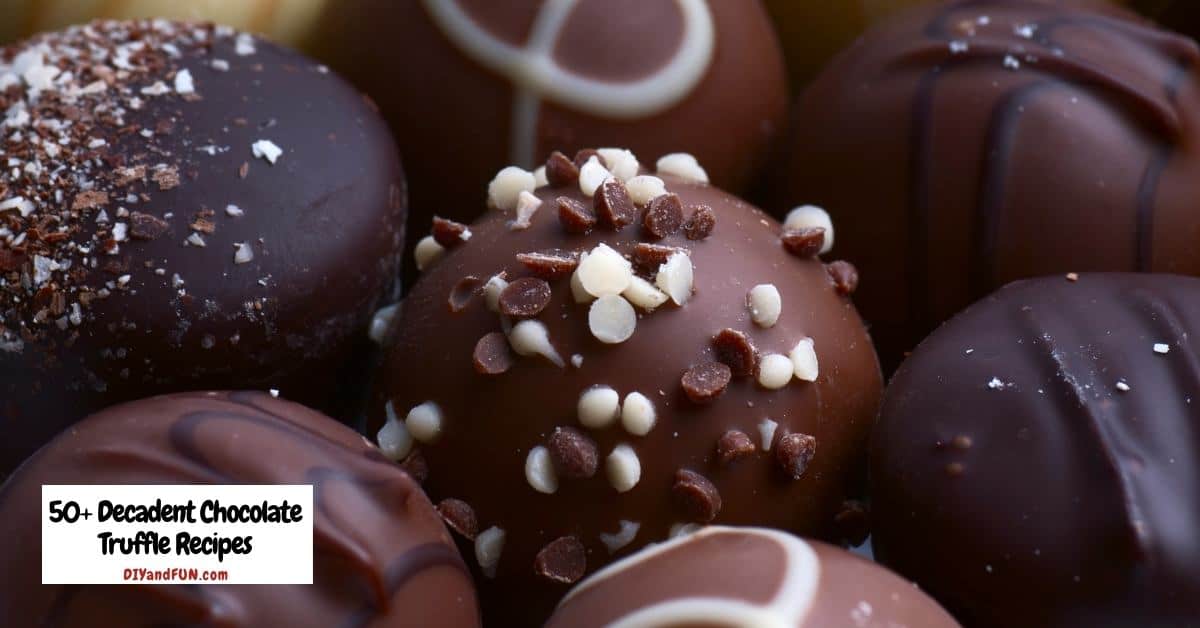 11 More great recipes for truffles.
Tasty Creamy Biscoff cookie truffles are a rich & decadent treat. If your love cookie butter and truffles this homemade candy recipe is for you.
These chocolate truffles are made with only 4 ingredients, are rich in chocolate flavor, and can be covered in many different toppings like coconut, cocoa powder, chopped nuts, holiday sprinkles, melted chocolate, and much more!
This super easy 5 ingredient Peanut Butter Pretzel Truffles recipe is made in one bowl and requires no baking. Perfect for Valentines Day, after-school snacks, or an emergency stash for when your sweet tooth strikes!
These stunning Beetroot Covered Chocolate Truffles are easy to make and require just a few basic ingredients.
These homemade chocolate truffles make a grand entrance with their beautiful candy-like exterior, ganache filling, and a dusting of cocoa powder. They melt right in your mouth!
24 More Truffle Recipes You've Got to Try!
50+ Decadent Chocolate Truffle Recipes, a recipe listing of the best chocolate truffle recipes. Includes vegan, sugar free, and paleo.
How to use this listing for chocolate truffles.
Click on the title of your recipe of interest.

That link should lead you right to the recipe itself and in a new window!

Pin the images.

By pinning images to pinterest, you can save recipe ideas to your boards,

Share on social media.

Tell everyone you know about these yummy recipe ideas for truffles.